Exclusive
Violating His Plea Deal? Prosecutors 'Closely Monitoring' Joe Giudice Strip Club Visits & Weighing Further Action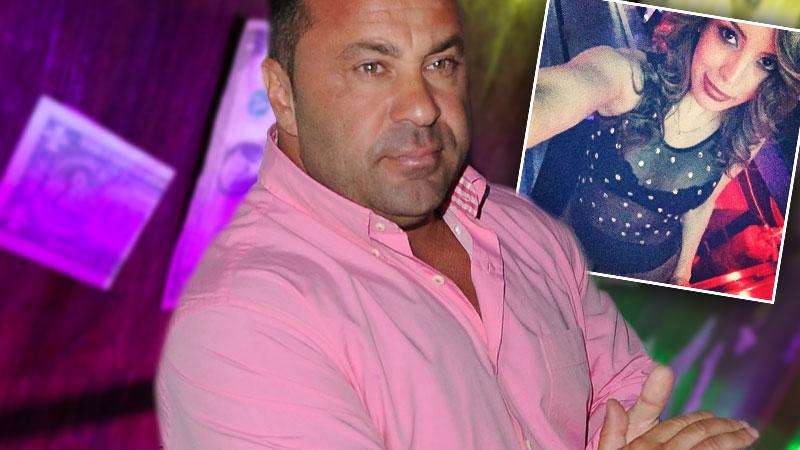 Joe Giudice tried to keep his budding relationship with strip club vixen Samary Graulau under wraps by visiting her at her work far from his home, and taking her out to eat in a tiny Newark restaurant. But according to sources connected to his fraud case, prosecutors are closely monitoring his extracurricular activities — and they're not impressed.
"For Joe to be going to strip clubs while out on bail, and not paying back any of the creditors in the bankruptcy fraud case says a lot about about the lack of responsibility he has towards the matter," an insider told Radar.
Article continues below advertisement
And while visiting strip clubs isn't a violation of his plea deal, "Prosecutors are closely monitoring the situation," the source said. "If further action needs to be taken by the United States Attorney's Office, it will happen."
Graulau, the sexy young woman spotted having dinner with Juicy Joe at a Newark seafood restaurant on April 29, works at the strip club he has been frequenting in recent weeks. While she isn't a featured performer, she slings drinks behind the bar wearing skintight spandex and low-cut crop tops, booty shorts, bustiers and fishnets.
At 27, the brunette bombshell is 15 years younger than 42-year-old Joe — and Teresa.
She has no children, and when she isn't working at the club, she frequently hits up the nightlife scene in Manhattan and New Jersey.
A spokesperson for the United State's Attorney's Office declined to comment.