Shocking Decadence! High-Roller To Walk Out Chain-Gang Of Hookers In Diamond Dog Collars & Sit Them Ringside At Mayweather Fight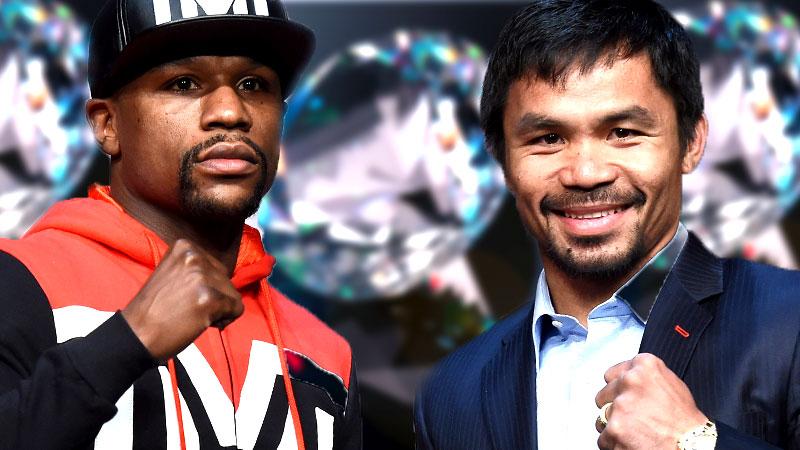 A rich man plans to walk five prostitutes out on leashes linked to "diamond-encrusted dog collars," and sit them ringside at Saturday's Floyd Mayweather-Manny Pacquiao fight.
A source told RadarOnline.com that the unnamed will be one that makes Dan Bilzerian look like a penny-ante player: He "paid $2.5 million for a block of ringside seats" that will ensure the women will be visible at the Las Vegas extravaganza, which is expected to rack up record pay-per-view totals Saturday.
Article continues below advertisement
"He plans to hold the girls on dog leashes," the source said. "They'll be wearing ... one-of-a-kind leather-and-mesh dresses" valued from "$30,0000 up to the several $100,000s bought at the Versace boutique at the Caesars Forum."
The luxury doesn't just begin there: Insiders said that the benefactor is headed to Sin City in a Boeing Dreamliner VIP jumbo jet valued at $230 million.
"It costs $70,000 just to taxi it before takeoff," the source added.
Asked about the eye-popping purchase, Versace store manager Michael Garcia told RadarOnline.com, "I can't comment on customers."