B.B. King's Daughters Believe Blues Legend Was Poisoned By His Business Manager & Assistant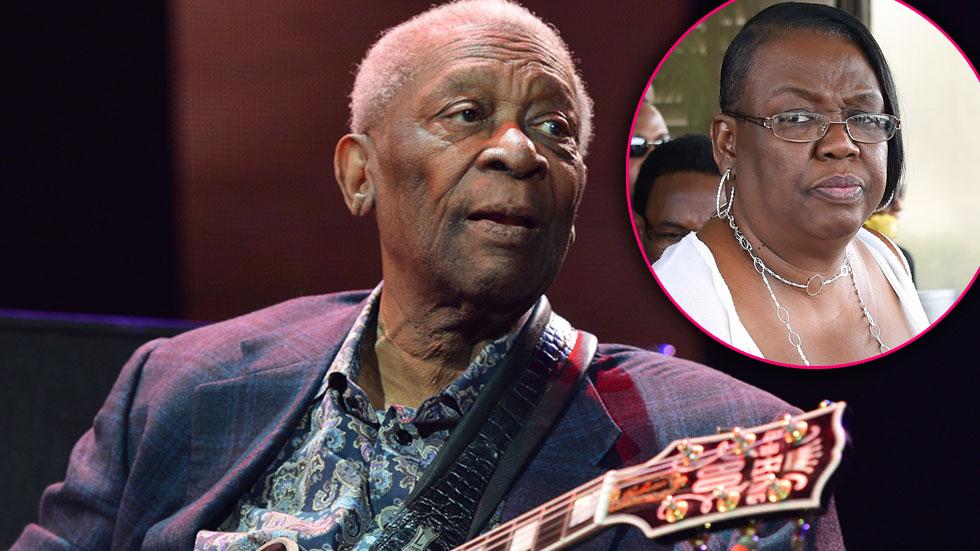 B.B. King died at 89 at his Las Vegas home on Thursday, leaving behind an amazing musical legacy that gained him the moniker, "King of the Blues." But now, the artist's daughters claim that the legend's closest aides poisoned him in his final days.
In new documents provided by their lawyers, Karen Williams and Patty King allege that B.B.'s business manager LaVerne Toney and personal assistant Myron Johnson were responsible for their father's death.
Article continues below advertisement
The crooner's daughters claim that B.B. didn't look like himself when they visited just days before his passing and soon became suspicious of the legacy's aides.
Interestingly, B.B.'s will, last modified in 2007, appoints Toney – who worked for the legend for nearly 40 years – power of attorney despite Williams' and King's efforts to obtain it themselves.
"They want to do what they want to do, which is take over, I guess," Toney said. "But that wasn't Mr. King's wishes. Mr. King would be appalled."
According to Las Vegas police, homicide detectives are currently investigating.
An autopsy was performed on B.B. King Sunday and could take up to eight weeks for test results.