Outrage! White Cop Charged With Murder Of Unarmed Black Man After Shooting Video Emerges — Watch The Disturbing Footage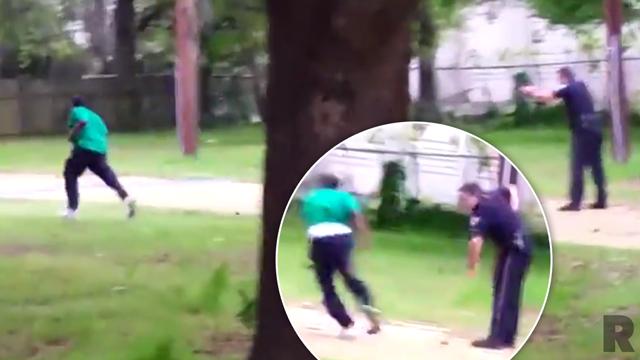 A terrifying and disturbing YouTube video has resulted in murder charges for a white South Carolina cop after it appeared to capture him shooting an unarmed black man in the back as the victim ran for his life.
The video, posted on April 7, 2015, shows City Patrolman Thomas Slager in an altercation with 50-year-old Walter Lamar Scott of Charleston, South Carolina, after a traffic stop. It appears to show Scott being tased with a stun gun before running away. Slager then appears to fire several shots, brining Scott to the ground.
Article continues below advertisement
Slager's attorney said Monday that Scott had tried to grab for the stun gun and Slager felt threatened, before dropping him as a client by Tuesday. After the video emerged, Slager was arrested and charged after the disturbing video emerged, North Charleston Mayor Keith Sumney announced in a press conference.
Insisting the cop made a "bad decision," Sumney said, "When you're wrong, you're wrong. When you make a bad decision, I don't care if you're behind the shield or a citizen on the street, you have to live with that decision."