'Friends' Forever? Tyga Tattoos Kylie Jenner's Name On His Arm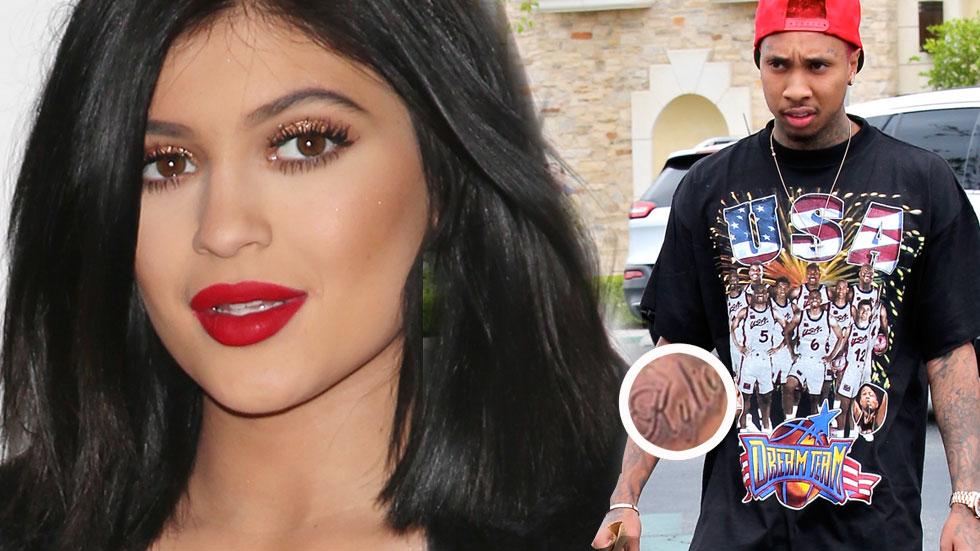 Tyga has made a permanent proclamation of his undying affection for Kylie Jenner. The 25-year-old rapper was photographed recently with his arm bearing Jenner's name in a black cursive script that appears to be a tattoo.
Many commenters on his Instagram seem to feel Tyga made a mistake. "It's too much," wrote one. "That's honestly a joke, I can't," sniped another.
Fans have also speculated that Tyga has gotten the fresh ink to prove his allegiance to 17-year-old Jenner amid allegations he was getting flirty with his ex.
Article continues below advertisement
As RadarOnline.com reported, Blac Chyna threw the final punch at her Keeping Up with the Kardashians nemesis Jenner by posting text messages that appeared to have been sent to her by Jenner's possible boyfriend, Tyga.
In the messages, the baby-daddy to Blac Chyna's son, King Cairo Stevenson, appears to tell his estranged ex, "I want to be with you."
At the time, a source told RadarOnline.com exclusively, "Kylie is not buying it and she believes that the texts are 100 percent fake."
However, shortly following the revelation, Tyga wrote in a now-deleted Instagram caption: "Everything happens for a reason, things go wrong so you can appreciate them when they're right, and sometimes good things fall apart so better things can fall together."
What do you think about Tyga's new tattoo - big mistake or nice gesture? Sound off in the comments below.