Exclusive
Riches To Rags! 'Southern Charm' Star Landon Clements Lost Life Of Luxury In Bitter Divorce — Read The Papers To Find Out How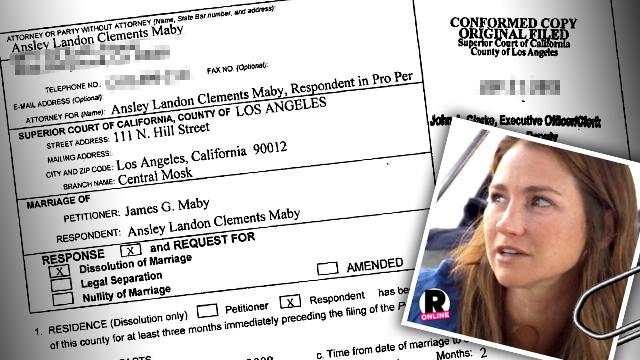 Southern Charm star Landon Clements went from living in a million-dollar house in Los Angeles and driving a BMW, to living on a small sailboat in South Carolina thanks to her nasty divorce. And only RadarOnline.com has all the details about how her life of luxury crumbled.
Clements, born Ansley Landon Clements, married James Maby on October 24, 2008, and ended the marriage after four years, when the sports marketing entrepreneur filed for divorce. Maby had been married to actress Stacy Dash before becoming involved with Clements.
Article continues below advertisement
According to the divorce documents, Maby kept the million-dollar Los Angeles home that he had owned prior to marrying Clements, and she waived all rights to the 1,500 square foot house. The contemporary home features three bedrooms, two bathrooms, a swimming pool, and is located on a cul-de-sac.
READ The Shocking Divorce Documents
Clements was awarded two Bank of America bank accounts, with total value of $672, and would take over lease payments of a 2010 BMW 328i. Clements also agreed to waive any claim to the Maby Family Trust.
Maby agreed to pay Clements a $2,000 spousal support payment for one year. The interior designer was also given $18,000 in an equalization payment, with Maby agreeing to assume Clements' 2012 tax liabilities of $15,000.
Maby kept a 2011 Range Rover, three Rolex watches, several other pricey watches, antique Persian rugs, and a Ming lamp.
The newcomer to the hit Bravo show is now living on a small sailboat in Charleston, South Carolina.
"I was living the dream. We had a house in the Hollywood Hills, swimming pool, staff, the cars, the jewels. When I moved out of the house I pretty much just walked away from all of it…. " Clements said of her divorce on the reality show.
"On the inside I was so alone, so I packed up and left. Sometimes you just have to save yourself."