Crippling Debt & Cruel Taunts Drove 'Everybody Loves Raymond' Star Sawyer Sweeten To His Death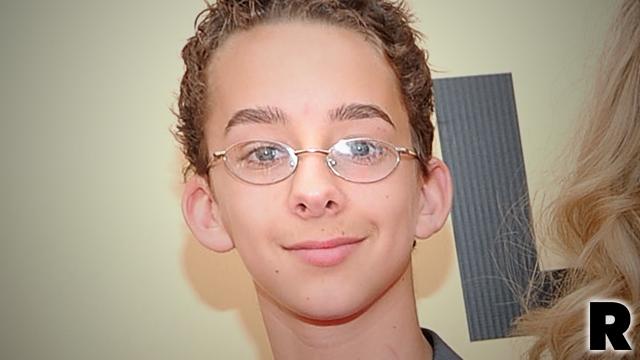 Tormented child star Sawyer Sweeten took his own life after being driven to despair over money problems, a failed showbiz career and bullying over gay rumors.
The 19-year-old, along with his twin brother, Sullivan, and their sister, Madylin, played Ray Romano and Patricia Heaton's TV kids on the hit CBS show Everybody Loves Raymond from 1996 to 2005.
"Unlike twin child stars Mary-Kate and Ashley Olsen, Sawyer and Sullivan couldn't get arrested after Raymond ended," an insider said. "It was humiliating after being on a top show!"
Article continues below advertisement
Sawyer Sweeten died of an apparent self-inflicted gunshot wound to his head on April 23. His body was discovered at a relative's house where he and his brother were visiting on a trip to their hometown in Brownwood, Texas.
Sweeten and his siblings were reportedly earning $100,000 an episode during the last year of the beloved sitcom, a pittance compared to the adult stars — with Ray Romano making up to $2 million an episode.
Sweeten's death came nearly a week after he went to social media to show off a new motorcycle — but The National ENQUIRER revealed that Sweeten had been in dire financial debt, and the state of California had filed a tax lien against him for a failed business venture.
A source said: "On top of that, he struck out finding a girlfriend and was the subject of gay rumors."
His stepfather, Jerry Gini, told The ENQUIRER that the devastated family was still trying "to sort out what happened."
Article continues below advertisement
Former Donna Reed Show star Paul Petersen, who runs the group "A Minor Consideration" to help other former child stars, told The ENQUIRER: "It's tragic what happened to Sawyer. Talk about a pointless death!"
The stars of Everybody Loves Raymond also reacted to Sawyer's passing:
Romano said he was "shocked and terribly saddened," adding: "He was a wonderful and sweet kid to be around. Just a great energy whenever he was there."
Meanwhile, Patricia Heaton tweeted: "Sawyer Sweeten was a funny and exceptionally bright young man. He is gone from us far too soon."
Brad Garrett said: "The Sweeten family was our family for those nine years on 'Raymond.' My deepest condolences and love go out to them during this unimaginable time."
And Doris Roberts mourned: "It is with great sadness that I learned the news ... He was a very sweet young man who will be dearly missed."