Priscilla Presley's Affair With Scientology Lover Creates Major Scandal Behind The Scenes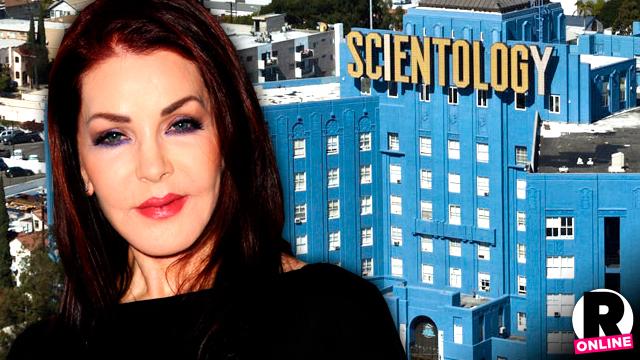 She's a treasured celebrity Scientologist, but Priscilla Presley could not keep her Church of Scientology lover from getting tossed into the organization's so-called "prison camp"!
The ex-bride of Elvis had a steamy relationship with her top Scientology advisor — but it didn't come without some serious consequences, according to a new report in The National ENQUIRER.
Priscilla Presley, 69, first met the handsome church leader when he was assigned to be her personal "auditor," responsible for listening to her deepest secrets during confessionals, sources told The ENQUIRER.
Article continues below advertisement
"He was auditing her, and then they were sleeping together," said one source, who had read the top-secret church documents detailing the scandal. The alleged sex romps lasted over a period of months, another source revealed.
But as a high-ranking member of the Sea Org — the elite paramilitary wing of Scientology — the auditor was held to a higher standard and greater punishment than others.
Sea Org members are prohibited from having sex with anyone unless they are married, and never with a "pre-clear" like Presley at the time — referring to a newcomer.
The ENQUIRER tracked down Presley's persecuted lover in Florida, although the 58-year-old now-former Scientologist would not confirm or deny the allegations and asked that his name not be published.
"I had a lot of pre-clears, but I really don't want to be talking about anything regarding the church," said the now-married Romeo.
While a rep for Presley said, "Ms. Presley never had a sexual relationship nor did she sleep with an auditor in the Church of Scientology," other sources revealed the alleged relationship was uncovered after church leaders interrogated the auditor.
The auditor was then sentenced to the church's dreaded "Rehabilitation Project Force," which a former Church member described as a "prison camp". After surviving his "rehab," he was permanently assigned to the crew that mowed lawns at the church's California headquarters.
For more on this story, pick up the latest issue of The National ENQUIRER, on newsstands now.