Street Artist Plastic Jesus Posts 'No Kardashian Parking' Signs Around Hollywood As 'Protest' Against Media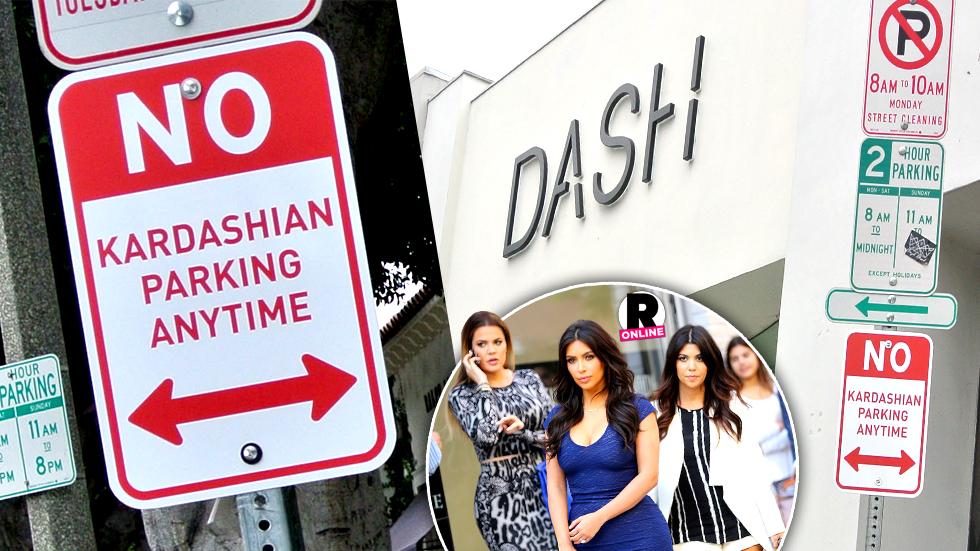 Sorry Kardashians, looks like you're out of luck for parking! Street artist Plastic Jesus played LA's latest prank of all pranks when he created a sign advising "No Kardashian Parking Anytime."
The authentic looking sign nearly fooled all of Melrose when Jesus hit multiple store locations to post it.
Known for installing an "oversize, heroin-injecting Oscar-style" statue on site at the Academy Awards in 2014, this is clearly not his first rodeo when it comes to social-political pranks.
Article continues below advertisement
Jesus admitted to placing seven signs in the area, and was quick to share the reason behind his latest work:
"I suppose it's a protest at the obsession with the Kardashians and every kind of move they make," the U.K. native said. "Their lunch outings and shopping trips are media events in themselves. What can be fascinating about someone pumping gas?"
He added: "People are shutting out real news content."