Exclusive
Friend Or Frenemy? Melissa Gorga Secretly Planning To Backstab Jacqueline Laurita On 'RHONJ' — Find Out Why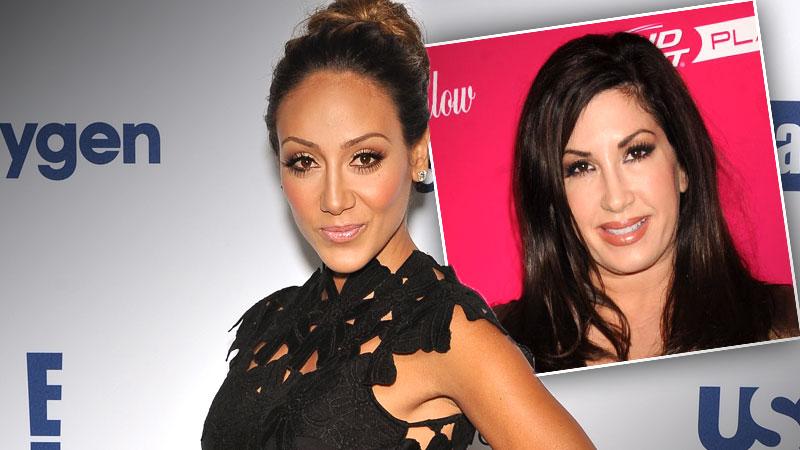 Throughout the seasons of Real Housewives of New Jersey, Jacqueline Laurita and Melissa Gorga have had an on-and-off again, fake friendship, and RadarOnline.com has learned that this season is no different!
"When Melissa and Jacqueline were originally on the show together, Melissa was all over Jacqueline," a source tells Radar. "Then when Jacqueline wasn't on the show briefly for part of last season, Melissa dumped her like she was yesterday's news."
Article continues below advertisement
When Laurita returned to the show once more in the middle of the last season, however, Gorga befriended her again in the hopes of boosting her own storyline. And now the two are continuing their charade of pretending to be best friends in order to ensure they're in the spotlight next season.
"Jacqueline has accepted Melissa's friendship again because Jacqueline wants Bravo to know she's in the loop with all the women. She needs the contract for next season," the source says.
MORE ON:
The Real Housewives of New Jersey
"All of a sudden now they are hanging out at each other's houses," the source explains. "Every time they are out, they put it on social media on Facebook and Instagram to make it look like they are friends."
Unfortunately, their "friendship" is a totally made up.
"They are trying to make it look like they hang out together, but the really don't," the source says. "They are using each other."
What Laurita doesn't know is that Gorga has her own secret plan to dump her once the cameras start rolling-- ensuring she'll have a dramatic storyline in play.
"Melissa will throw Jacqueline away like a stale crust of bread," the source concludes.