Retired Marine Brian Brimager Pleads Not-Guilty In Brutal Murder Of Then-Girlfriend Yvonne Baldelli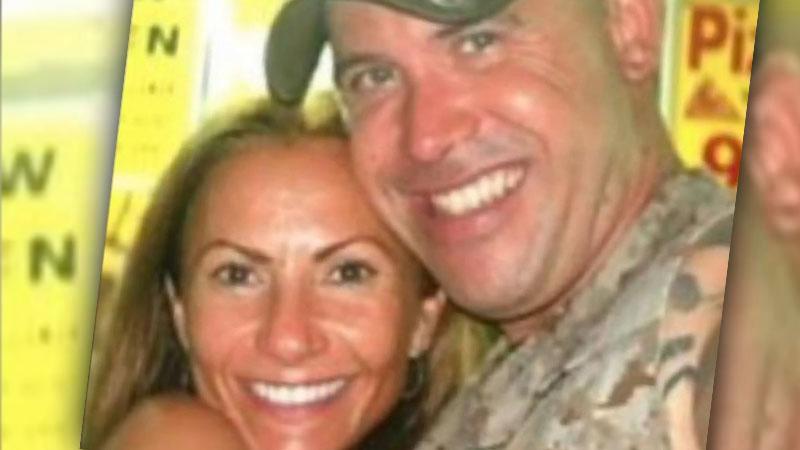 Two years after the dismembered body of Yvonne Baldelli was discovered in the Panamanian jungle, her then-boyfriend and retired marine Brian Brimager has been charged with her murder.
Brimager, 37, has pleaded not guilty to first-degree murder, Department of Justice officials released in a statement.
In 2011, Baldelli moved to Central America to be with Brimager, though her boyfriend soon rekindled an email relationship with the mother of his child, promising they would get back together. According to the case documents, His emails contained no mention of Baldelli.
Article continues below advertisement
Brimager began physically abusing Baldelli, prosecuters allege, soon after she discovered his infidelity.
Based on their findings, prosecutors also believe Brimager killed Baldelli in 2011, just two days after Thanksgiving. Though the cause of death was not disclosed, evidence proved that Brimager searched online for the terms "washing mattress" and "washing mattress blood stain."
In 2013​, Baldelli's body was discovered in Costa Rica, where Brimager had traveled soon after her disappearance. Her remains were found in a bag on Isla Carenero near Bocas del Toro.
The prosecution alleges that Brimager staged a multi-step cover up to cover his tracks, which involved posing as Baldelli via email and even withdrawing money from her account for a supposed trip to Costa Rica for a "new boyfriend."
While Brimager's defense team maintains that the retired marine is nothing but a happily married (to his baby mama) man in a stable relationship, U.S. Magistrate Judge William V. Gallo told Brimager, "You have a very conniving, deceptive mind and would stop at almost nothing to cover your tracks."
Do you think he's guilty? Sound off in the comments below!