Bad Role Model? Kylie Jenner Responds to Fans Seriously Injured By Lip Challenge: 'Experiment With Your Look!'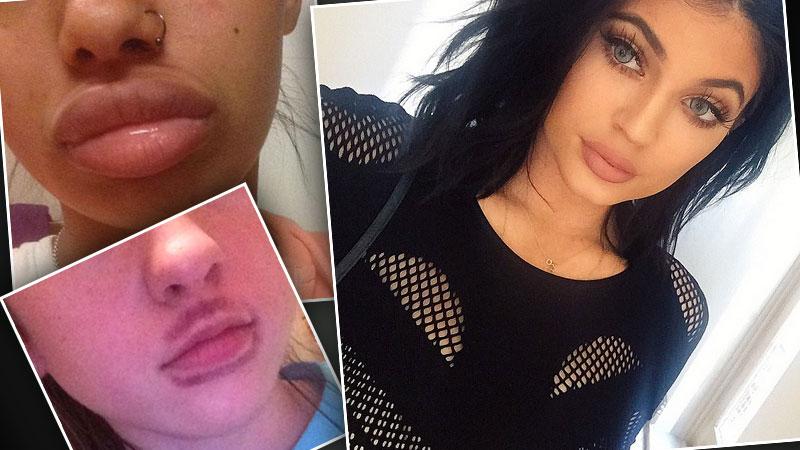 Kylie Jenner's quest for perfection has after several fans across the globe are now injured as a result of trying to emulate the 17-year-old reality star's unnatural looks.
In recent days, teens have tweeted photos of themselves attempting the #KylieJennerLipChallenge, making their lips swell by sucking them inside bottles. Some have been bruised and otherwise injured.
"I'm not here to try & encourage people/young girls to look like me or to think this is the way they should look. I want to encourage people/young girls like me to be YOURSELF & not be afraid to experiment w your look," Jenner Tweeted after seeing the backlash that her lip service has caused.
Article continues below advertisement
The #kyliejennerlipchallege challenge urged social media users to take whatever measures are necessary to try and look like the youngest Jenner, whose famously plump lips take "40 minutes to draw on," according to Scott Disick.
However, some of these measures are not only painful, but have sent those who were daring enough to try them to the hospital.
One unlucky fan, @Lexie_Chadss, posted her horror on Twitter after putting her lips through a bottle spout and sucking to enhance their appearance.
In giving a warning to her Twitter follower, @Annalstas told @Lexie_Chadss, "Don't do it.. it will bruise your lips.. Or I did it wrong #kyliejennerchallenge