Exclusive
Not My Fault! Kyle Richards Livid Kim's Blaming Her For Recent Relapse — Skipping Rehab Family Day?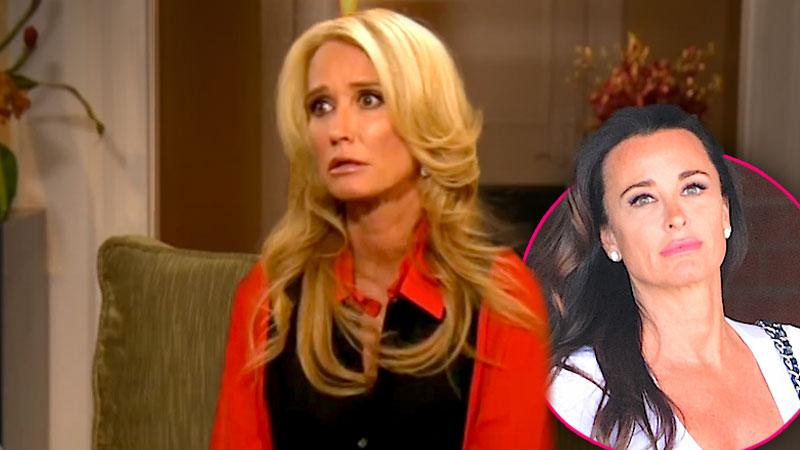 Kyle Richards watched sister Kim's interview with Dr. Phil on Tuesday, and sources say she was upset her Real Housewives of Beverly Hills co-star blamed her for her recent relapse. Will the feuding sisters reunite at Kim's rehab family day?
Kim's revelation that she had indeed been drinking the night of her arrest at the Polo Lounge "certainly wasn't surprising to Kyle," an insider told RadarOnline.com. "But to have her name dragged through the mud once again by her sister was extremely upsetting. Kim wants to blame everyone else for the relapse, but the feud with Kyle is only intensifying."
Article continues below advertisement
"Kyle is relieved that Kim has finally gone back to rehab, which was long overdue," the source said. "Dr. Phil nailed it when he told Kim the feud wasn't about Kingsley biting her niece, Alexia. It is much more complex, and goes all the way back to their childhood."
There will be an upcoming family day at Kim's rehab facility, but despite the obvious opportunity for healing their rift, "It doesn't appear that Kyle will be coming because Kim doesn't want her there," the source said.
Meanwhile sister Kathy is standing by her side, literally. During Kim's interview with Dr. Phil, Kathy offered advice during breaks, as RadarOnline.com reported.
"During the breaks, she would go directly to Kim's side and coach her on how to better answer Dr. Phil's questions," the insider said.
The former child star initially hesitated when Dr. Phil offered to pay for another stint in rehab. But over the weekend, Kim checked into a Malibu treatment facility.