Exclusive
Losing Kontrol! Kris Demands Bruce Get Sons 'Under Control' After Social Media Disses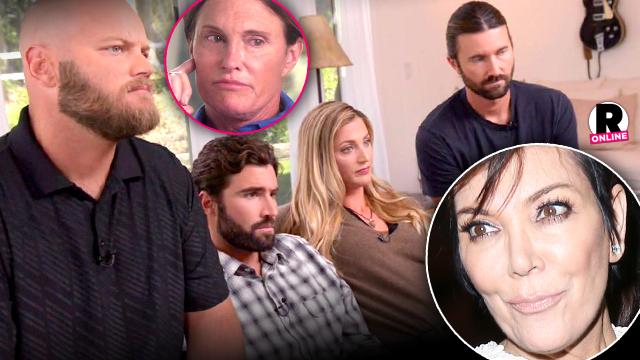 Kris Jenner is livid after a heated telephone conversation with her ex-husband, Bruce on Monday morning, RadarOnline.com can reveal.
The reason for her explosive anger? The momager is upset that her former stepsons, Brody and Burt, are posting cryptic messages on social media about her and daughter Kim Kardashian.
During the brief telephone call, Kris told Bruce to shut his sons down, but he refused, responding that she should deal with them.directly.
Article continues below advertisement
As Radar reported, Burt slammed Kris in a tweet that has since been deleted.
"Having a hard time not putting a few people on blast who were not supporters before hand, but want to act like they were all along," he wrote.
And after famously not inviting Brody's girlfriend to attend Kim's and Kanye West's wedding last year, the hunky DJ took a dig at Kim by posting a pic on Instagram with the caption: "Look…@kaitlynn_carter and I finally get to go to a wedding together!!!"
"The phone call was very, very heated. It was mainly Bruce listening to in the press against Brody and Burt if they didn't stop with the social media posts targeting her and her children. She simply won't tolerate it, but Bruce just calmly said, 'Call them directly' and hung up the phone. Bruce doesn't have time for Kris' drama."
Neither do Brody and Burt, it seems.
"They simply won't apologize to her, or back down," reveals the source. "They only deleted the posts because they didn't want to detract attention from the subject matter of their father's brave interview."