'F**k You!' Kris Jenner's First Scathing Words Following Ex-Husband Bruce's Shocking Interview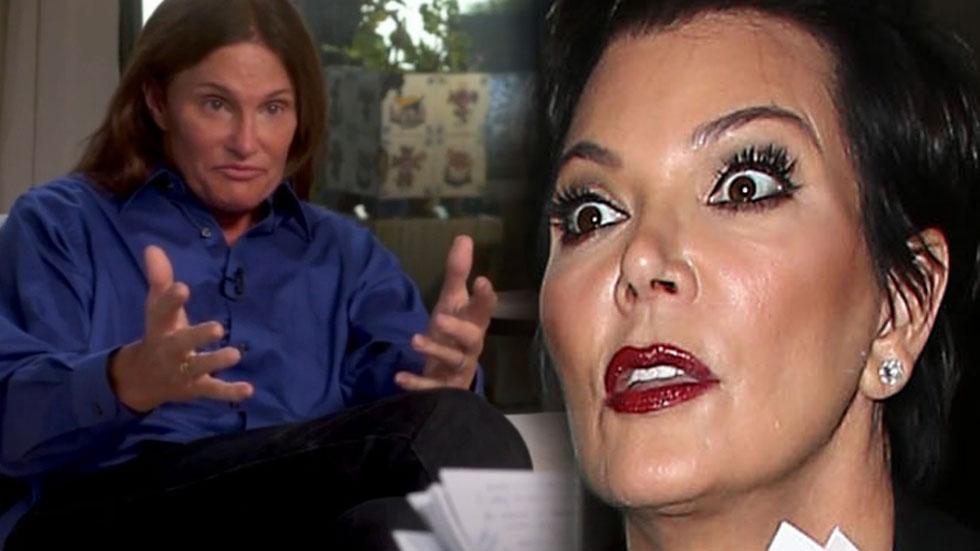 Kris Jenner has some harsh words as a result of her ex-husband Bruce Jenner's revealing interview talking about his transition from male to female.
The Keeping Up with the Kardashians matriarch referenced Bruce's sit-down talk with Diane Sawyer for the first time when blogger Perez Hilton blasted her for not providing ABC with a comment about Bruce, like Jenner's two other exes, Linda Thompson and Chrystie Jenner.
Article continues below advertisement
"Kris Jenner has no comment for ABC news and the #BruceJenner interview. His other two ex-wives give supportive statements," sniped Hilton on Twitter.
Kris wasn't having the nasty comment and shot back:
"@PerezHilton f**k you Perez no one asked me to comment ….and I'm sitting with Bruce now watching this show so let's keep it real…LOL…."
During the televised interview, Sawyer claimed that Kris had no comment to contribute.
True or not, Kris made her thoughts clear in another tweet to her fans:
"Not only was I able to call him my husband for 25 years and father of my children, I am now able to call him my hero," she wrote.
Watch: Bruce Jenner - Kris and I had a good sex life