Exclusive
Broke Kim Richards Can't Afford Rehab — Because She Has No Health Insurance!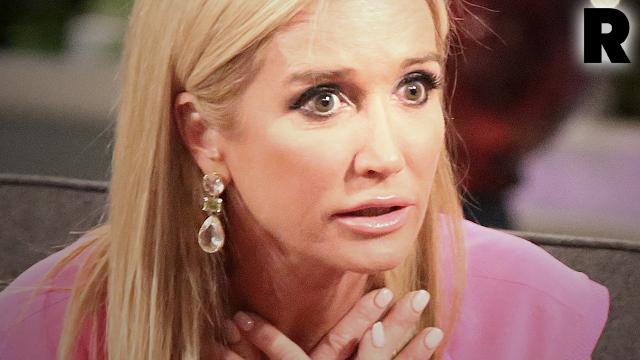 Real Housewives of Beverly Hills star Kim Richards secretly has one big reason accept Dr. Phil's offer of an all-expenses-paid trip to rehab: RadarOnline.com has learned she has no health insurance!
"Not only is Kim broke, but she also doesn't have health insurance and has no way to pay for rehab," an insider told RadarOnline.com. "She had been using that as a reason to not go back for treatment, as no one in the family was stepping up to foot the bill."
Article continues below advertisement
As RadarOnline.com reported, family and friends of the troubled reality star have been pushing her to go back into treatment ever since she was arrested for public intoxication at the Beverly Hills Hotel Polo Lounge last week.
Not long after, Dr. Phil stepped forward to offer her a free trip to rehab in exchange for a television interview.
"Dr. Phil offered to send her to rehab, and he would take care of the expenses," a source previously told RadarOnline.com. "It was , and a facility was picked out by Dr. Phil. Kim was blown away by the gesture, but didn't immediately agree to go."
Richards' daughter, Brooke Brinson, "is getting married for a , and she doesn't want to miss it," the source explained. "The event will be taking place out of the country. Dr. Phil warned Kim, her life was in danger because of her addiction to alcohol."
Richards remains in Beverly Hills.
Story developing.