Kim Richards Checks Into Rehab, But 'Doesn't Think She Has A Problem'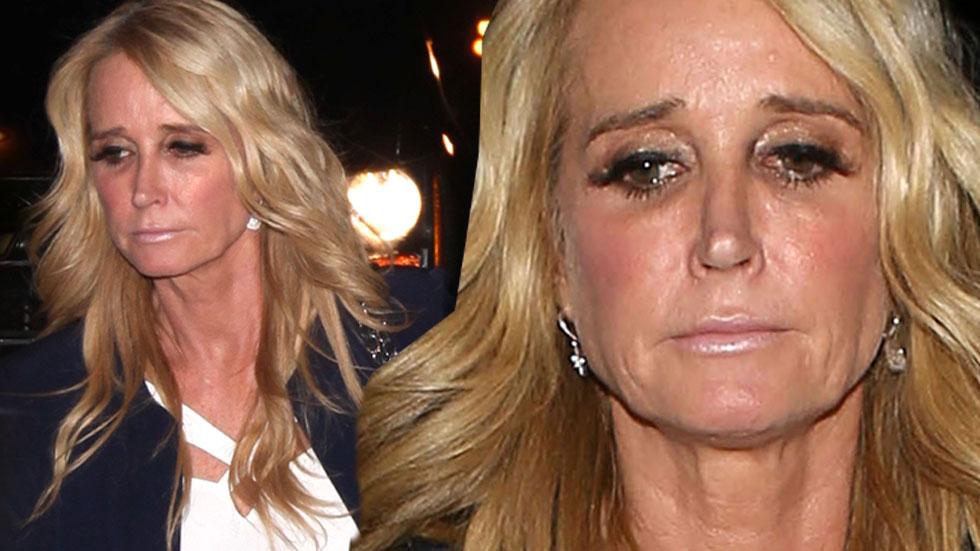 RadarOnline.com can confirm that Kim Richards has entered a treatment facility to get help for her substance abuse issues.
"She went because she got arrested, humiliated her family and wants to avoid jail," a source tells Radar exclusively, adding the scandal-plagued reality star checked into rehab on Friday.
As Radar reported, Richards, 50, was arrested on suspicion of being drunk in public at the Beverly Hills Hotel on April 16.
Article continues below advertisement
Richards reportedly refused to leave a restaurant at the establishment and later locked herself into a restroom at the iconic Tinseltown landmark.
Police said she kicked one of the officers on the scene; she was subsequently booked in connection with battery of an officer, public intoxication, resisting and trespassing. Richards was released from custody after nearly nine hours behind bars.
"I was angry and frightened and I was scared," she said in her first public comment not long after she got out of jail. "I knew what I had done — the whole night is my fault — none of this would have happened if I didn't drink."
Whether or not treatment will work remains to be seen since, according to Radar's source, "Kim doesn't think she has a problem…if this hadn't happened it would be business — that is to say denial — as usual."