Exclusive
Dr. Phil Offers Kim Richards Free Rehab Stay In Exchange For Interview — Did She Say Yes?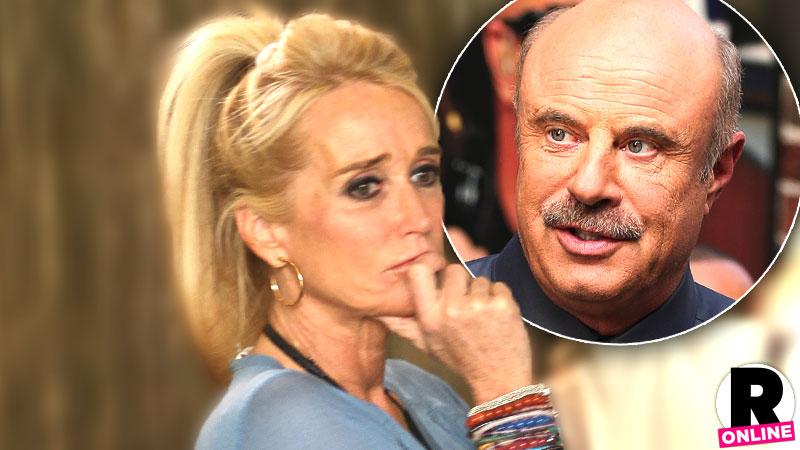 It's not just Kim Richards' Real Housewives of Beverly Hills co-stars who think she needs help. RadarOnline.com has learned that Dr. Phil offered to send her to a rehab facility all-expenses-paid after she sat down with him for an interview about her recent arrest.
As RadarOnline.com reported, the reality star was arrested last week for being drunk in public, and Richards takes full responsibility for the incident in the new Dr. Phil interview.
Article continues below advertisement
"The whole night is my fault," she said in a newly released promo clip, insisting none of it would have happened if she didn't drink.
After the interview, a source said, "Dr. Phil offered to send her to rehab, and said he would take care of the expenses. It was extremely generous, and a facility was picked out by Dr. Phil. Kim was blown away by the gesture, but didn't immediately agree to go.
"Kim's daughter, Brooke, is getting married for a second time next month, and she doesn't want to miss it," the source said. "The event will be taking place out of the country. Meanwhile Dr. Phil warned Kim her life was in danger because of her addiction to alcohol."
Kim's interview with Dr. Phil will air on Tuesday, April 28, during the crucial sweeps period.