Exclusive
Team Momager! Khloe Kardashian Sides With Kris Jenner In Ongoing Feud Against Bruce -- 'Huge Slap In Face'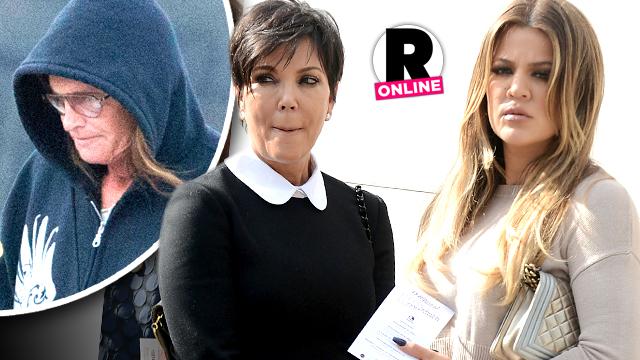 Khloe Kardashian has always been a vocal supporter of stepdad Bruce Jenner. But as he gets ready to take the final plunge and discuss his "journey" to womanhood on-air with Diane Sawyer, a source close to the Keeping up with the Kardashians clan tells RadarOnline.com exclusively, "Khloe has from Bruce."
The cracks in their relationship have been widening for years.
In a 2012 with Ellen Kardashian, the late Robert Kardashian's widow, Star Magazine reported that Khloe knew Bruce "was a cross-dresser" — and she didn't like it.
Article continues below advertisement
Ellen told the magazine that Bruce's ex-wife Christie Crownother had told her Khloe had a breakdown when she discovered his secret. "Khloe called her dad and she was very upset, crying and screaming about it," Ellen told Star.
Fast-forward three-years later and Bruce is still feeling tension with Khloe over his decision to not only "cross-dress," but to become a full-fledged woman, the source said.
"When Bruce told Kris he was becoming a woman, it was kind of a slap in the face for her" the insider tells RadarOnline.com. And now she's bonding with her mom.
"Growing up, Khloe was extremely rebellious," the source explains.
"Bruce was the one who used to have to put her in her place because Kris basically let her do whatever she wanted to do as long as she was bringing in the money. So whenever Kris is down, or she is in a bad head space, Khloe is the one to try and bring her back up."
"Khloe is definitely taking sides in this and she always has. She's a total momma's girl."
As RadarOnline.com reported, insiders say Khloe has yet to visit Bruce since his breast implant surgery, although she has been in contact with him.