Throwing Shade! Kenya Moore Says Diva NeNe Leakes Is Not 'Humble,' Or 'Gracious,' In Latest Blistering Bravo Blog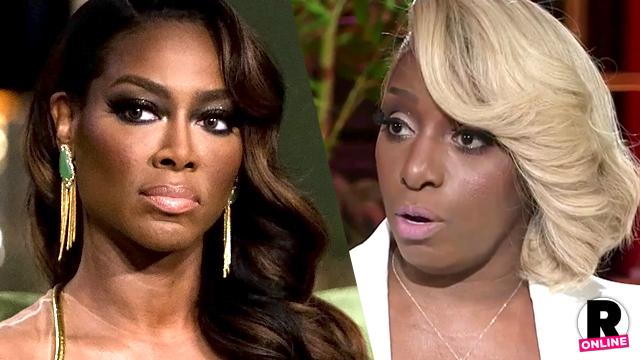 Kenya Moore insists she's not a mean girl, but The Real Housewives of Atlanta star can't hold back when it comes to NeNe Leakes! She slammed Atlanta's biggest diva for not being "humble, gracious," or even "thankful" in her latest Bravo blog.
The Real Housewives of Atlanta star has had a rocky relationship with Leakes, with the two battling over and over again, but in her latest Bravo blog she began with what seemed like an olive branch.
Article continues below advertisement
"One of my favorite principles is you have to be as happy for another person's success as you are for your own. I'm that girl who roots for all the girls to win," she wrote.
However, Moore then , writing: "This isn't me versus NeNe … One can't deny that just six years ago no one knew who NeNe was and now she has had some acting success."
She then tried to compliment her costar, who is the highest paid Housewife in the franchise.
"I congratulate her as another woman who has worked my entire life in the entertainment industry and all of our accomplishments must be acknowledged and respected alike. There is room for us all -- not just one at a time."
But Moore couldn't keep up the positivity, and slammed Leakes in a backhanded way.
"I refuse to pull someone down like a crab in a barrel; jealousy has never existed in my heart," she wrote. "With that said, it's a lot easier to root for someone that is humble, gracious, and most of all thankful."
What do you think about Moore throwing shade at Leakes? Sound off in comments below and check out what the Housewives are saying on Twitter right now.