Sorry, Not Sorry! Kenya Moore & Phaedra Parks Still Feuding After 'RHOA' Apology — Why They Can't Let Go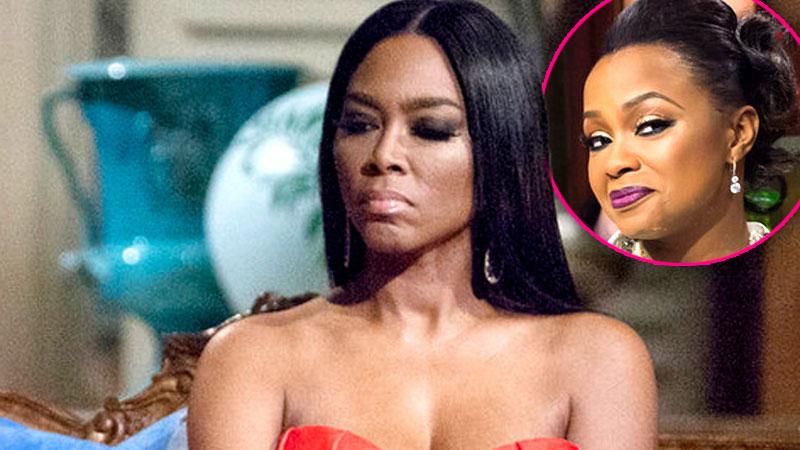 Good feuds die hard on The Real Housewives of Atlanta. Despite a teary on-screen reconciliation between Phaedra Parks and Kenya Moore during last week's episode, the two ladies have revealed that their feud continues off the air.
The women made their confession in this week's Bravo blogs.
Moore noted that she was happy she sat down with Parks, but couldn't resist sending multiple zingers at her co-star.
Article continues below advertisement
"I am happier for her more than myself," she wrote. "Once I sincerely apologized several years ago for whatever part I played in the demise of our friendship, I had hoped she could do the same. Sadly, she was incapable of it at the time."
"However, if your heart isn't open, it's impossible for you to receive the message," she continued. "Her agreeing to the private meeting was a sign that she was possibly ready to accept my apologies and take responsibility for her inappropriate reactions to Apollo's lies and her hateful behavior towards me as well. It felt good to let go of the years of pain we each caused the other."
Meanwhile, Parks tried to take the high road in her blog, but still placed the blame on Moore.
"Words cannot be unsaid, stories cannot be untold, and old experiences no longer unfold," she wrote.
"As I have said before, wounds require air to heal, and I think this conversation was the air. Ultimately, time will tell, but no matter what happens, I have a clear conscience knowing that I truly listened to what Kenya had to say. Hopefully, Kenya received my expressions as they were intended."
Article continues below advertisement
But Moore clearly doesn't trust Parks' intentions, writing: "I honestly can't say whether or not Phaedra can move forward, as I can only speak for myself. What I have tried to do is have an open heart and a listening ear and compassion for others in difficult times. We all make mistakes, but in life you can't live in the past. You cannot hurt people because you are hurting and never try to make amends. You also can't cherry pick what parts of the Bible you choose to accept for your convenience. The Bible says: Get rid of all bitterness, rage and anger, brawling and slander, along with every form of malice. Be kind and compassionate to one another, forgiving each other, just as in Christ God forgave you. If Phaedra is truly sincere about accepting God's word, she will do just that."
Are you Team Kenya or Team Phaedra?
Check out what the other Housewives are saying on Twitter right now!
​