Exclusive
Do The Duggars Know? Josiah's New Girlfriend Marjorie Hiding Tragic Secret –– Late Uncle Involved In Organized Crime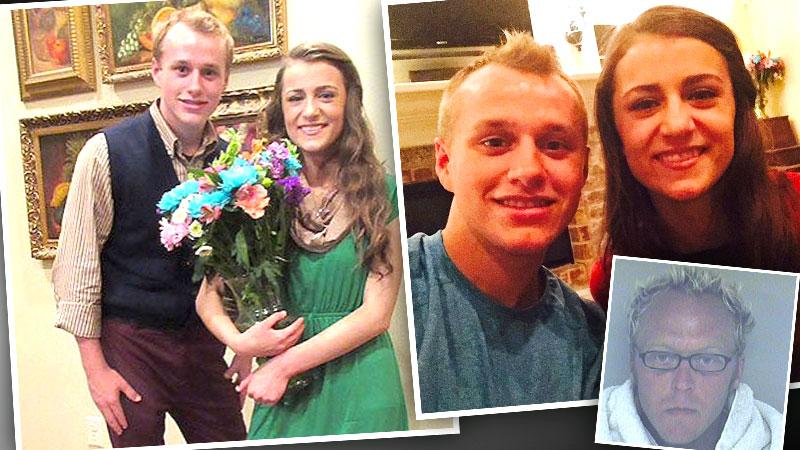 The entire Duggar family is overjoyed that son Josiah is courting the accomplished, squeaky-clean teen Marjorie Jackson. But 19 Kids And Counting fans may not know that the Jackson clan is grieving a very recent, tragic death.
RadarOnline.com can reveal that Marjorie's uncle Ben Jackson died at just 41 on March 7, less than a month before the 17-year-old published author embarked on her celebrity courtship with the TLC reality star, 18.
Article continues below advertisement
Ben, a divorced father of two, passed away after a lifetime of criminal activity that would likely shock the deeply religious Duggar family.
In Collin County court documents obtained by Radar, the Texas native was first arrested at just 17 years old and charged with engaging in organized crime, a felony, on July 1, 1991. One month later, he was arrested again and charged with theft over $20,000, another felony.
MORE ON:
19 Kids and Counting
He was sentenced to eight years of probation.
On October 14, 2001, he was arrested for driving while intoxicated.
He was sentenced to 180 days in jail, 80 hours of community service, DWI school and a year of probation.
But less than ten years later, he was arrested for driving while intoxicated again on February 8, 2010.
He spent more than five months in jail for the crime, from November 2010 to April 2011.
According to his obituary, Ben was active in the Men of Nehemiah ministry, a Christian addiction recovery program, in Dallas, Texas. In lieu of flowers, mourners were asked to make a donation to the program.
Marjorie, her father Greg and mother Analucia, and her younger sisters Genevieve, Melody, Harmony and Felicity were listed among the grieving.