Arrest Made In Shocking D.C. Murder: Woman, 21, Charged In Attorney's Gory Hotel Stabbing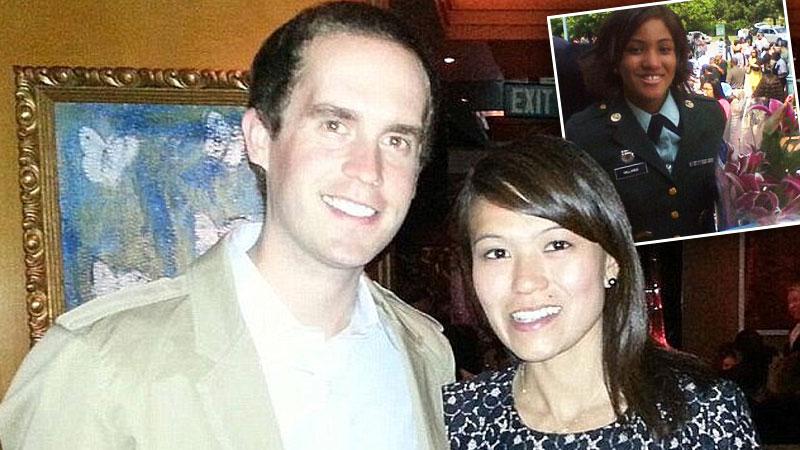 A 21-year-old woman named Jamyra Gallmon has been arrested in connection with the gory Feb. 10 death of D.C. attorney David Messerschmitt, RadarOnline.com has learned.
Gallmon was taken into custody Wednesday afternoon, and charged with first-degree felony murder while armed, in the death of the 30-year-old lawyer. The man was found fatally stabbed in a room on the fourth floor of the posh Donovan Hotel in the nation's capital.
Article continues below advertisement
Investigators found a number of items -- including credit cards, an computer, lubricant, condoms, an enema and more -- at the crime scene, which was drenched in blood.
Messerschmitt's widow Kim Vuong thanked authorities for "their hard work and continued diligence" in the investigation.
"I have faith that the police and the courts will bring justice to David and all who loved him," Vuong said in a statement. "I will have no further comment until his case is resolved and I continue to ask for privacy for me and family."
Vuong previously said her late husband had sent her a text message, the night before the killing, that he would be home in an hour, though he never came home.
Gallmon was a student at Forestville Military Academy in Maryland, where one of her former teachers was shocked at the news of her arrest.
"Jamyra wasn't a disruptive student," Vincent McDuffie told MyFoxDC.com said. "She was a normal student. She was a normal teenaged girl."
Gallmon is slated to appear Thursday in D.C. Superior Court.