Pants On Fire! 'RHOA' Star Claudia Jordan Calls NeNe Leakes A Liar, As Their Feud Continues!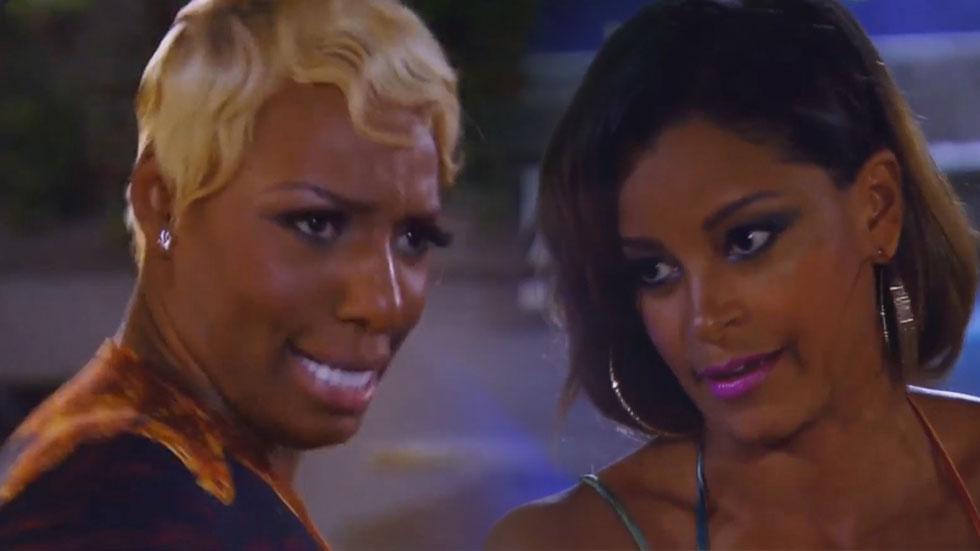 Claudia Jordan slammed NeNe Leakes in her latest blog following their latest on-camera fight on the Real Housewives of Atlanta.
No one was shocked when Leakes ripped into Jordan at Phaedra Parks' recent event, since the two women can't ever be civil to each other.
"I didn't feel I was out of line at all," Jordan wrote. "I was not loud and no one heard me in the audience at the event. I kept a calm, cool tone."
Article continues below advertisement
Jordan wrote that after some obligatory "small talk," she asked Leakes about her health, and issue with blood clots.
"Then I said we hadn't seen her since the Dr. Jeff session that she put together, and she started insulting me and Cynthia, while never once making eye contact or acknowledging Cynthia, which was very rude."
Jordan wrote that the hot-headed Leakes "she started talking at us, not to us, and raising her voice to the point where she could be heard in the other room."
After Leakes "threw out the false statement that we had said very rude things about her," Jordan said that she wanted to get to the bottom of the issue, because she hates "being lied about.
"If you are going to throw that out there, you better have examples," she wrote. "I found it funny and ironic that this woman was standing there lying about me without taking any responsibility for anything that she has said about everyone else."
Article continues below advertisement
Leakes ally Parks took her pal's side in the situation in her blog, saying that the show's biggest name "came all the way from New York just to support my event, and that was really above-and-beyond anything I would expect anyone to do.
Parks said that she felt it was "inappropriate" for Jordan to bring up the topic with Leakes, who she thought took the high road in avoiding the drama "by removing herself in order to prevent an unpleasant incident."
Whose team are you on? Sound off in comments below and check out what the Housewives are saying on Twitter now.