Exclusive
Embarrassed? Kris Jenner Asks Bruce To 'Cover Up' New Boobs During Secret Meeting — Watch The Awkward Video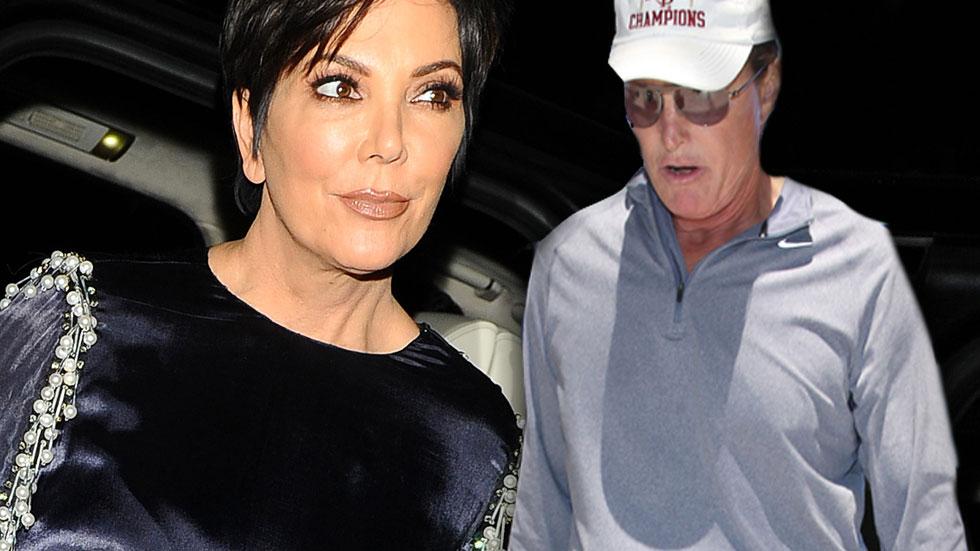 Is Kris Jenner embarrassed by ex-husband Bruce's new curves? RadarOnline.com has learned that she recently asked him to cover up his new breast implants when daughter Kourtney's kids Penelope and Mason went to his Malibu home for a visit, and in a new video, she became visibly uncomfortable when asked about his transition.
When Kris and Kourtney visited Bruce's Malibu home on April 6, "There was a lot of drama," an insider told Radar.
Article continues below advertisement
"Kris asked Bruce ahead of time to wear a loose fitting top," said the source. "She said she didn't want Kourtney's kids, Mason and Penelope to be confused by the ."
"Bruce obliged, and the kids didn't notice anything different about his appearance."
But was she more concerned with their discomfort or her own? The notorious momager was unusually shy and visibly "distraught" when questioned about her ex-husband's new assets in Los Angeles this week:
Meanwhile, seventeen-year-old daughter, Kylie, since the surgery, according to the source.
Kylie, "keeps promising to visit Bruce at his Malibu mansion, but she never shows," an insider previously told Radar. "And most of the time, Kylie doesn't even have the courtesy to call Bruce to say she isn't coming!"
"Obviously it has to be very hard for a teenager to have a father go through a sex change, and it seems she is embarrassed," the source continued.
According to the source, Khloe hasn't made the time either, although she's been in touch on phone and email.
Meanwhile, sons, Brandon and Brody, "continue to support their dad. Bruce has been blown away by their love and compassion," the insider added.