Exclusive
Staying Away? Khloe Kardashian Has Not Visited Bruce Jenner Since His Breast Implant Surgery, Source Claims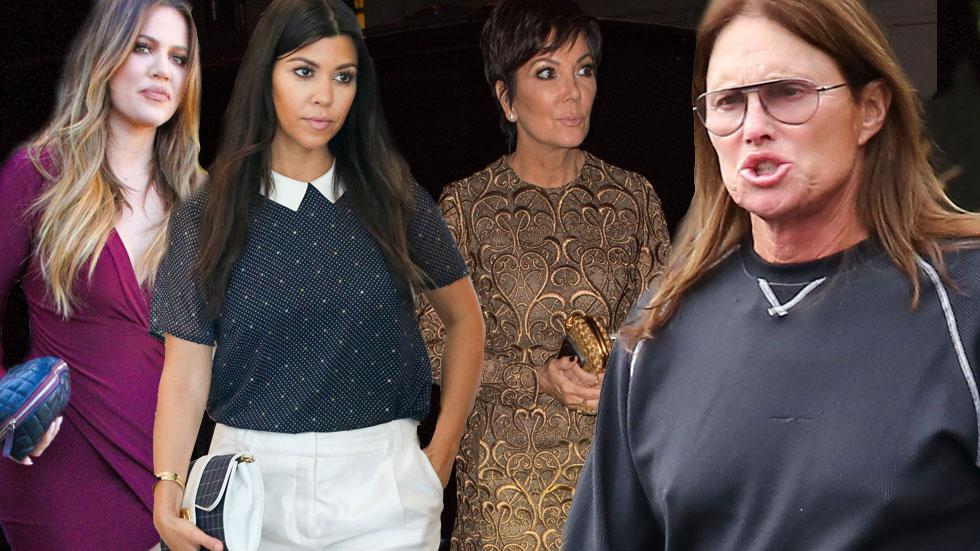 The identity of Khloe Kardashian's real father has long been up for debate, but there's one thing for sure: It isn't Bruce Jenner. Nevertheless, the two have always been close, with Kardashian even calling him her "father" back in January. But as Bruce navigates the most difficult period of his life, is Kardashian standing by his side? RadarOnline.com has learned that according to an insider, she has not visited since his breast implant surgery.
Article continues below advertisement
As RadarOnline.com reported, Bruce had breast implants put in in March and has been recovering at his Malibu mansion ever since.
According to a family insider, "Khloe hasn't been up there since the breast implant surgery. She isn't avoiding him, but has a lot going on in her life with various work projects, and of course Khloe's love life is all drama." She was spotted partying at Coachella this past weekend with little sis Kylie Jenner.
"They have exchanged numerous text messages, and phone calls," the source said.
As RadarOnline.com reported, seventeen-year-old daughter, Kylie, either, according to a source.
"Kylie keeps promising to visit Bruce at his Malibu mansion, but she never shows," an insider told RadarOnline.com. "And most of the time, Kylie doesn't even have the courtesy to call Bruce to say she isn't coming!"
"Obviously it has to be very hard for a teenager to have a father go through a sex change, and it seems she is embarrassed," the source continued.
Meanwhile, sons Brandon and Brody, "continue to support their dad," the source said. "Bruce has been blown away by their love and compassion."