Shocking Turn Of Events: Mother 'Almost Joking' After Roach-Bitten Baby Found Dead, Cops Say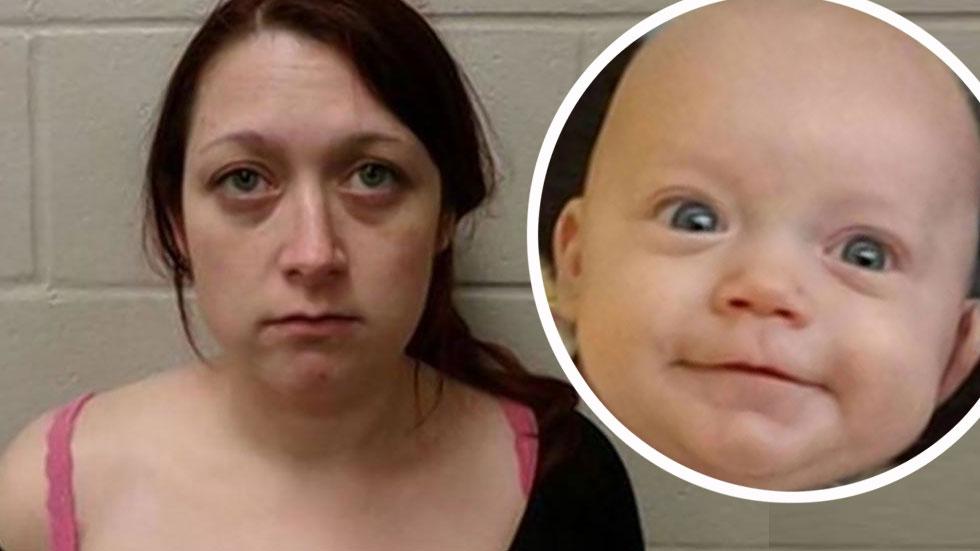 An Oklahoma mother is accused of child neglect after her 5-month-old baby daughter Alice was found dead with roach bites all over her ribcage in January.
Brittany Cherokee Dawn Bell contacted cops Jan. 8 to report that the child wasn't breathing, with investigators saying that she initially told one story that her 18-month-old twins possibly smothered the baby, then changed her account of events, as she was sleeping 10 feet away from the baby.
Article continues below advertisement
Medical officials could not determine the baby's cause of death, which means Bell will not likely face homicide charges.
"It's just sad … makes me want to cry, ya know," Neighbor Karde Durant told News On 6. "I told somebody something was gonna happen, and the baby ended up dead."
Detective Jim Warring said Bell -- whose house was full of insects -- acted bizarrely when reporting the incident to authorities, "almost joking" in recounting the tragic chain of events.
"Her actions at that time are what I consider to be inappropriate," Warring told News On 6. "But then again, you have to give the benefit of the doubt: Was she in shock?
"She was just pretty matter-of-fact and, kind of, almost joking, wasn't that big of a deal to her."
Watch the video on RadarOnline.com
Police has past visited Bell's home Dec. 31 after witnesses said she'd left the young children at home alone. When she returned, she "acted as if it was not a big deal," according to an affidavit in the case, and was surprised to learn her actions were considered wrong.
Bell, whose twins were taken from her custody following the child's death, is in custody with bond of $10,000. She's due in court May 8.