Shocking Admission: Virginia High School Math Teacher Admits Sex With FOUR Students, Lawyer Insists She's 'Not A Pedophile'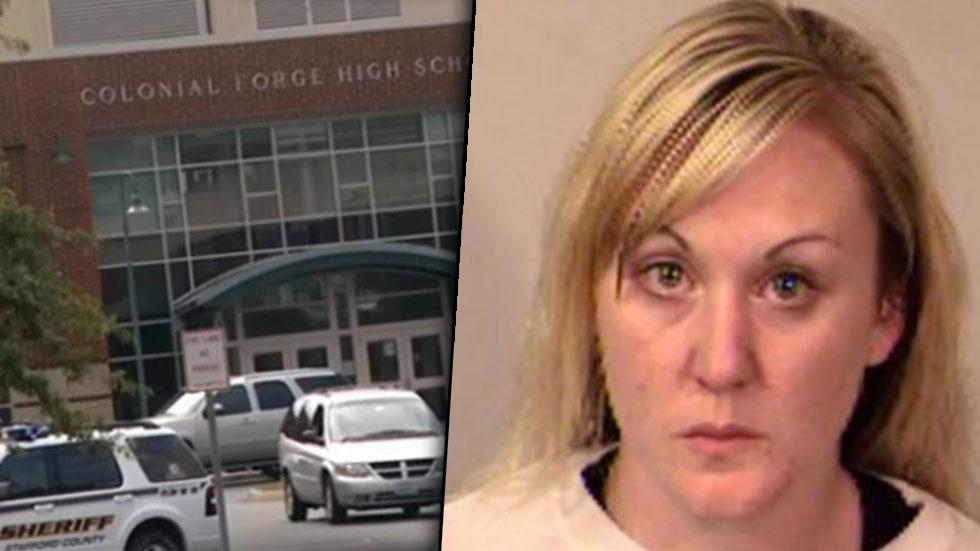 A Virginia math teacher named Erica Lynn Mesa told authorities she had sex with four students, as part of a plea bargain following her arrest last fall.
Prosecutor Andrea Stewart dropped and reduced many of the charges against the ex-Colonial Forge High School educator Friday after she pleaded guilty to two counts of electronic solicitation of a minor, as well as two misdemeanor counts of contributing to the delinquency of a minor, The Free Lance-Star reported.
Article continues below advertisement
Mesa admitted her misdeeds to Stafford Detective Sgt. Chris Cameron, the prosecutor said, telling the investigator the sex made her feel "attractive and wanted."
The teacher/volleyball coach, 28, was taken into custody last Sept. 28 after police received an anonymous tip about the bad behavior following a torrent of rumors about a sex scandal at the school.
Mesa was charged in connection with sex with two of the four, as only one was under the age of 18 at the time of the trysts. Among the sordid details include sex with two students at the same time, and sex with one student on his 18th birthday. Mesa, who was married at the time of the acts, also would have students over to her house when her husband was not there.
Mesa's lawyer Mark Gardner said his client "is not a pedophile," as she "was not preying on people who had no interest in participating."
Mesa, who will register as a sex offender, will be sentenced May 21, and could be sent to jail for as long as 22 years.