'Vampchick' Blogger Teen Suspected For Double Homicide Found, Her Violent Blog Post Just Days Before Killings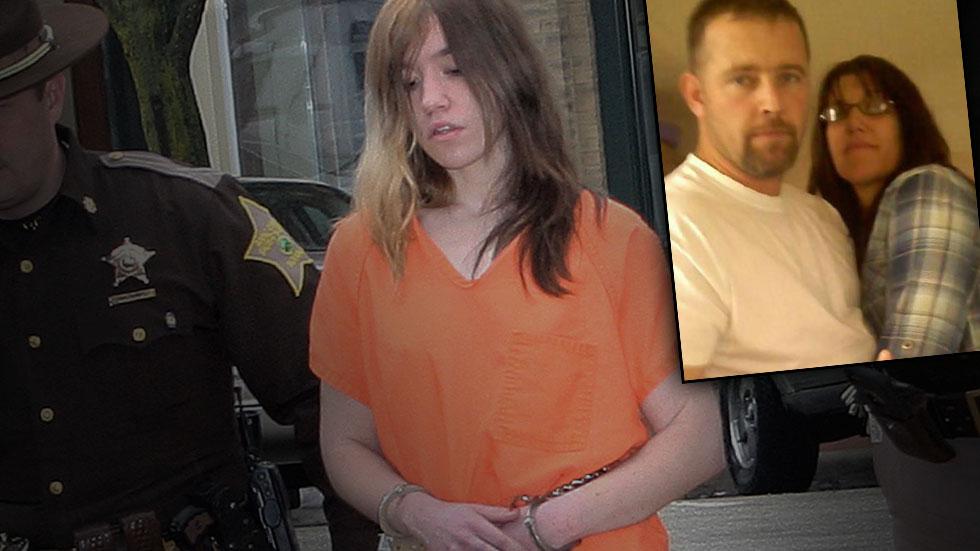 Horror blogger teen accused of stabbing her mother to death, fatally shooting her stepfather and locking her young siblings in a room has been found.
Ashlee Martinson, 17, was discovered nearly 500 miles southeast of her home in Green Bay, after a police search began on Sunday. Martinson had used a friend's pick-up truck to flee, though police haven't connected him to the murders directly.
The crimes took place just six days after Martinson shared a troubling post entitled "Unworthy" on her Vampchick blog. The chilling piece reportedly described a violent murder.
Article continues below advertisement
While her blog has been taken down since the crime, an archive of the site displays an introduction to the story, stating that it "will bring life to the dead and your nightmares."
Martinson's mother Jennifer Ayers and her stepfather, Thomas Ayers, were discovered Sunday morning, in the teen's home in the town of Piehl, after police received a 911 call from a resident, according to reports. Jennifer, 40, ultimately died from violent stab wounds while Thomas was shot to death.
The morning they were discovered, Martinson's 9-year-old sister told authorities that Ashlee had killed her parents and locked her siblings in a pantry before escaping. The children were locked away under the guise of a game, according to WISH-TV.
Authorities reportedly charged Martinson with two counts of first-degree intentional homicide and three counts of false imprisonment.