'I Will Always Feel Terrible' — Killer In Pamela Smart 'To Die For' Murder Case Granted Parole After Serving Almost 25 Years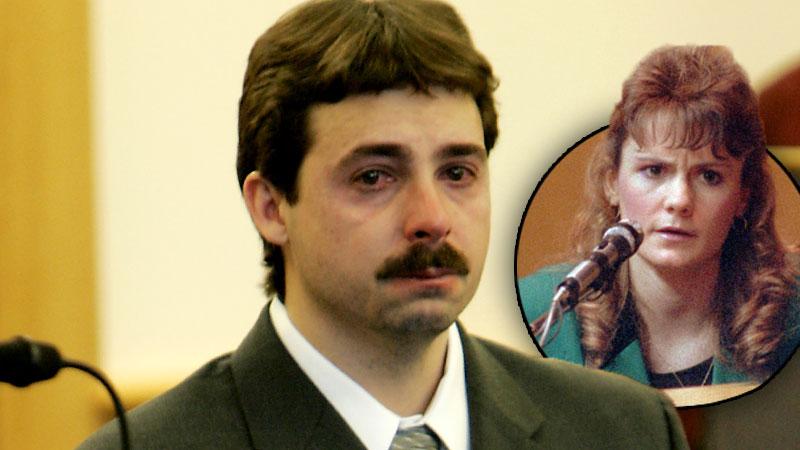 Pamela Smart's ex-lover, who was just a teenager when she manipulated him into shooting and killing her husband Gregg Smart in 1990, will soon be freed from the Maine prison he's called home for almost 25 years.
"It's your birthday," Concord, New Hampshire, parole board chairwoman Donna Sytek told 41-year-old William "Billy" Flynn today. "We're granting you the privilege of parole."
"This crime never would have happened if it wasn't for Pam Smart," said attorney Paul Maggiotto, who successfully claimed in 1991 that Smart, now 47, was partly responsible for her husband's first-degree murder after seducing her underage boyfriend. "It was Smart's manipulation of Flynn that caused this crime to occur."
Article continues below advertisement
Today, Flynn fully takes responsibility for the crime he committed when, at the age of 15, he went with then-17-year-old Patrick Randall to the Smarts' condo in Derry, New Hampshire. The two boys forced Gregg to kneel in the foyer of the home. Randall held a knife to his throat before Flynn shot the man dead.
During the trial, it came out that Smart wanted her 24-year-old husband dead so she wouldn't lose everything if she filed for divorce. She allegedly told Flynn that if he didn't kill Gregg, then she would be forced to break up with the teen.
"I will always feel terrible about what happened 25 years ago," Flynn told the board by phone during his March 12 hearing. "Parole will not change that."
Reaction to the news that Flynn's 28-years-to-life sentence will soon be over is mixed, with the victim's brother, Rick Smart, insisting that Flynn has paid the price for his crime. "Don't get me wrong, I'm not saying he shouldn't have been punished," he told the Boston Herald, "but I want to put this behind me and I'm sure he wants to put it behind him."
Once Flynn is out of prison, he plans to join his wife, Kelly, who he married in 2006 after the divorcee began corresponding with him.
Smart faces spending the rest of her life behind bars since she does not have the possibility of parole.