Nanny Claims NHL Star Mike Ribeiro Sexually Assaulted Her — 'Sensitive & Traumatic' Details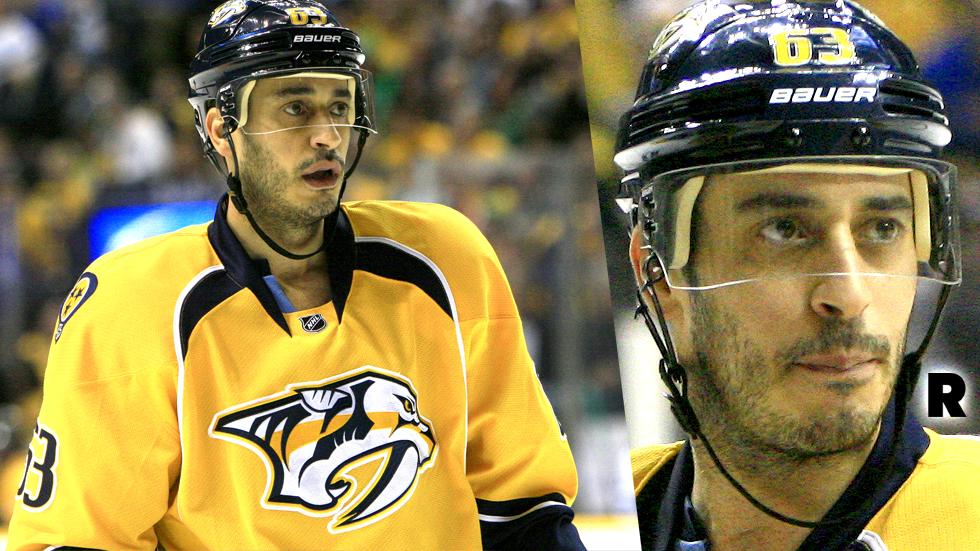 The former nanny suing Nashville Predators star Mike Ribeiro and his wife disclosed in a new court filing that the assault she alleges he perpetrated against her was sexual, according to documents obtained by RadarOnline.com.
The woman, who worked in Ribeiro's home in 2012, filed the federal lawsuit last summer, but her complaint gives no details of the allegations. She remains anonymous, suing only under the initials A.T.
Article continues below advertisement
The woman's lawyers still argue they are only required at this point to give "a short and plain statement of the claim," according to the court documents. The complaint doesn't give specifics because of "the sensitive and traumatic nature of the underlying events," it states.
Ribeiro and wife Tamara Williams, meanwhile, are "well aware of the nature of the facts that gave rise to A.T's claims," the court filing says. "This suit arises out of the sexual assault of A.T. and the physical and emotional injuries A.T. suffered as a result."
The nanny alleges that after the sexual assault, Ribeiro's wife "communicated threats" to her.
Federal court procedure "does not require 'detailed factual allegations,'" the report states, but the attorneys have given "more than an unadorned, the-defendant-unlawfully-harmed-me accusation." The nanny's lawyers promise to update the complaint with more details, if the judge orders it.
News of the lawsuit broke roughly two weeks ago, at which time the nanny claimed he acted "intentionally, knowingly, and recklessly" to cause her "body injury."