Exclusive
Separate Bedrooms, Separate Lives! Kourtney Kardashian & Scott Disick At Breaking Point Over His Partying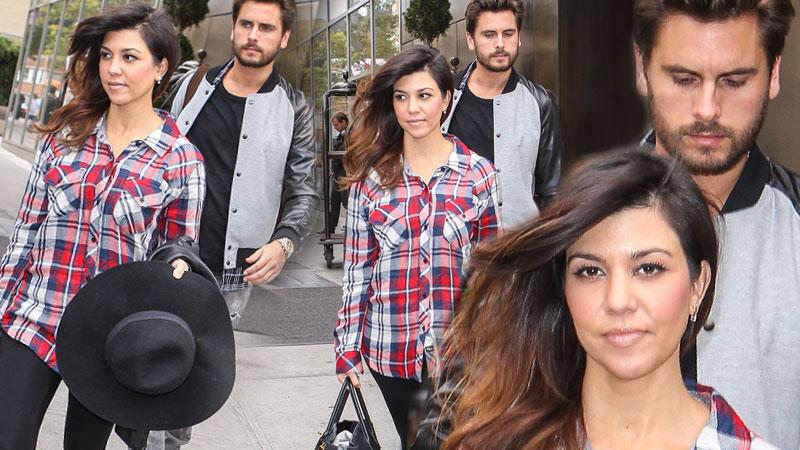 Kourtney Kardashian's relationship with baby daddy, Scott Disick, is on the rocks after the reality star returned from a Costa Rican rehab after just a few days of treatment. Not only are they still sleeping in separate bedrooms, but also, a source says, they're living completely separate lives and headed for a split.
"The relationship has run its course," a source told RadarOnline.com. "With Scott's refusal to stop drinking and partying, Kourtney doesn't want to put any more effort into it."
Article continues below advertisement
"Scott continues to sleep in a separate bedroom at their house. He feels neglected and has accused Kourtney of caring more about their three children," the source claimed. "They are just living completely different lives. It's only a matter of time until Scott moves out of the house, and they formally break-up."
And he already has a bachelor pad to move into: As RadarOnline.com reported, he bought a $5.8 million Calabasas home in his own name earlier this year.
Although the father to Mason, 5, Penelope, 2 and newborn son, Reign, is now back in Los Angeles with his family, the real test will come this weekend, as Disick is scheduled to make yet another booze-filled club appearance in Las Vegas on Friday night.
When asked if 31-year-old Disick's girlfriend and three-time baby mama Kardashian, 35, will join him this coming weekend, the source said, "She does not want to go to Las Vegas with him because she does not want to leave the kids alone. Kourtney does not like playing babysitter to Scott all the time. He is a grown man."
"The only reason Scott hasn't left Kourtney is because once that happens, Scott knows those club appearances will no longer be offered," the source said. "He has gotten used to a certain lifestyle, and isn't ready to give that up."