Back On Track: Kim Richards' Child Released From Mental Health Facility & Living In Group Home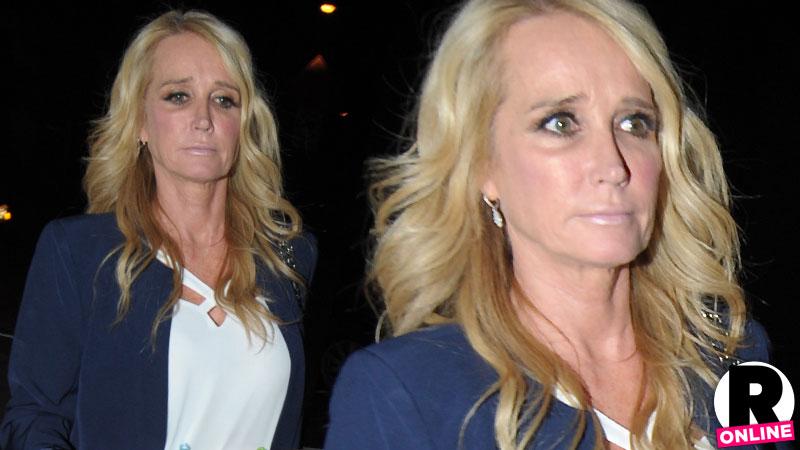 Kim Richards' adult child is on the mend! RadarOnline.com has learned that her struggling offspring has been discharged from a psychiatric facility and is now living in a group home.
Richards is mom to Kimberly, 21, Chad, 22, Whitney, 24, and Brooke, 29, with exes Monty Brinson and Gregg Davis, and one of them recently entered a psychiatric facility after suffering from depression. Radar has chosen not to identify the individual receiving treatment .
Article continues below advertisement
Now, Radar can reveal, "Kim's child was discharged from the psychiatric hospital at UCLA after making improvements," according to a source. "The individual is now living in a group home and is being monitored. The goal is for Kim's child to be able to come back and live under her roof once again."
"This wasn't an involuntary psychiatric hold, but it came very close," the source previously told Radar. "The individual has battled with depression for years and it's unclear at this point how long they'll have to remain in the hospital. This is obviously very, very hard for Kim."
"While everyone hates to see a child continue to struggle, Kim's friends are even more concerned for her well-being," the source said.
Ongoing questions about Kim's sobriety have been lingering since she appeared on recent episodes of RHOBH, slurring her words. She admitted to taking a pain pill prescribed to her cancer-stricken ex-husband, Monty.
But despite her child's improvements, Richards' own mental health is a source of worry for her friends, according to the insider.
Said the source, "To say people are concerned about Kim is an understatement. She is extremely vulnerable right now and is just existing on autopilot."