Sister Snub! Kim Kardashian Skips Kendall Jenner's Chanel Show In Paris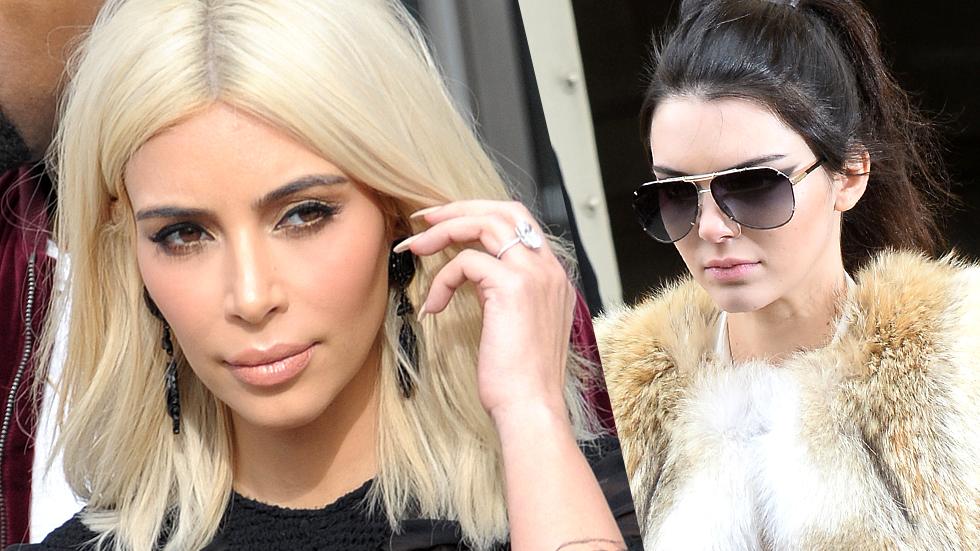 Kim Kardashian wasn't fashionably late to see her sister Kendall Jenner walk the runway in the Chanel show on Tuesday — she just didn't bother to show up at all!
While handlers tried to explain away the slight by insisting Kardashian, 34, had a business meeting conflict, insiders suggest that the reality star's conspicuous absence was just another sign that the two sisters are no longer so close.
As RadarOnline.com reported, this isn't the first sign of problems between Kardashian and 19-year-old Jenner.
Article continues below advertisement
"The whole family, aside from Kris, of course, thinks that Kim's intentions with going blonde while abroad are purely selfish," a source told Radar.
"She is supposed to be in Paris supporting Kendall, and the fact that she dyed her hair and did this drastic overhaul to one-up her younger sister is quite pathetic."
The source added that Kardashian "will go to any lengths to make sure that it is always the Kim show, guest-starring her sisters."
Do you think Kim Kardashian's jealous of all the attention her little sister's getting lately? Sound off in the comments below.