Kim & Khloe Kardashian Celebrate Ryan Seacrest's 40th Birthday -- Two Months After The Big Day!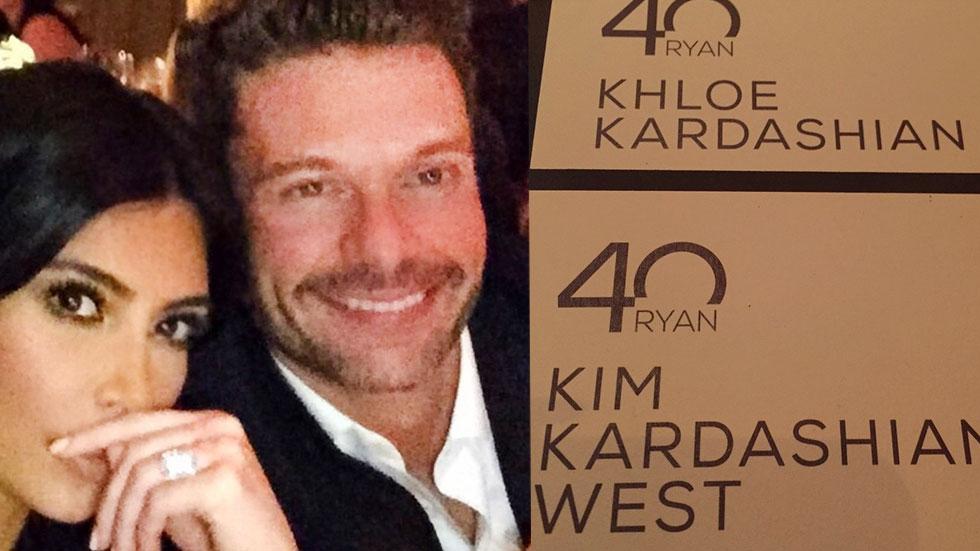 Ryan Seacrest's birthday is December 24 but let's face it, that's a pretty inconvenient time to throw a party. So the American Idol host celebrated turning 40 two months after the actual milestone occurred.
Luckily Kim Kardashian was on hand to document the event along with sister Khloe. "Happy Birthday @RyanSeacrest Love you," Kim wrote alongside an Instagram photo of herself and her Keeping Up With The Kardashians executive producer.
Article continues below advertisement
Meanwhile, Khloe posted a photo of the place card from the event in Napa but let Kim Instagram shots of the party.
https://instagram.com/p/zrcdGMOSzH/?modal=true
"I'm in love with the Koko," Kim wrote about their "adventure" to Northern California.
https://instagram.com/p/zrdIVUuSz3/?modal=true
Kim also posted a shot of herself, Khloe, Randy Jackson and Paula Abdul, writing next to it, "Why are all of pics blurry from last night lol #TooMuchFun #RyansBday."
https://instagram.com/p/zsTWw0uS6q/?modal=true
Kim also posted a pic of Ryan wearing big blue goofy glasses. "This sums up the night. Napa. Blurry. Photo booth."
https://instagram.com/p/zsUXTkOS88/?modal=true