Curvy Fashionista Kim Kardashian Shows Off Ample Cleavage In Sexy Selfie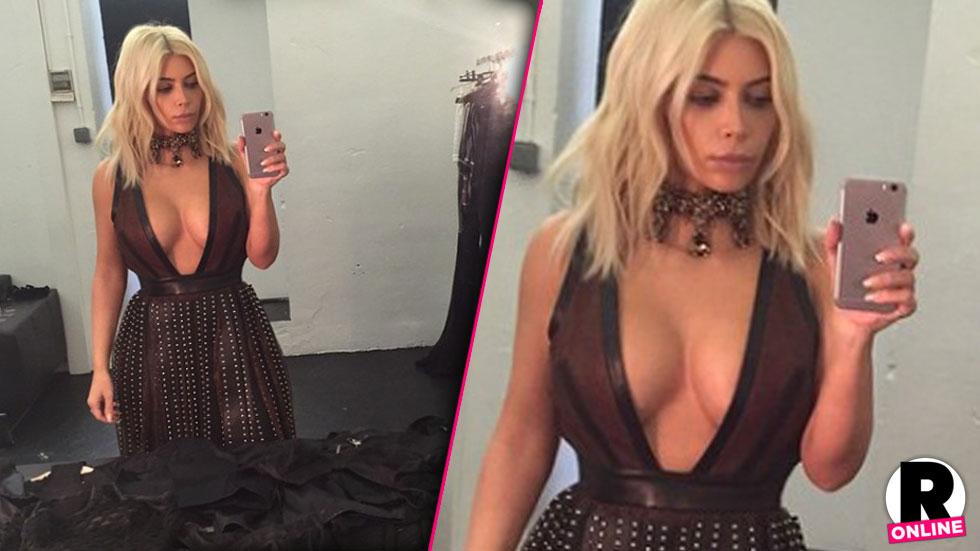 Kim Kardashian continues to prove who's the fairest of them all, showing off her cleavage in a sexy mirror selfie Wednesday during a dress fitting.
The stunning socialite -- who captioned the post, "Fittings" -- was clad in a gown with a plunging leather-trimmed neckline that showcased her ample bust. The rest of the get-up consisted of a fancy choker and dark studded skirt.
The world-famous reality star recently shared her social media secrets in a chat with the Hollywood Reporter, explaining how she's never too calculated when it comes to the art of the sexy selfie.
Article continues below advertisement
"I don't plan it out," the 34-year-old wife of Kanye West told the publication. "If I'm feeling good about myself, and I like my outfit or hair and makeup or contouring, I will share it.
https://instagram.com/p/0q1zrVuS8i/?taken-by=kimkardashian
"There's so much you can share, but I don't have a method to it."
For more of Kim, check out Keeping Up With the Kardashians, Sunday on E! at 9/8c.
Check out what else the Kardashians are up to this week: