'Dirty Little Secret'—Did Lifetime Movie Based On Jodi Arias Help Save Her From Death Row?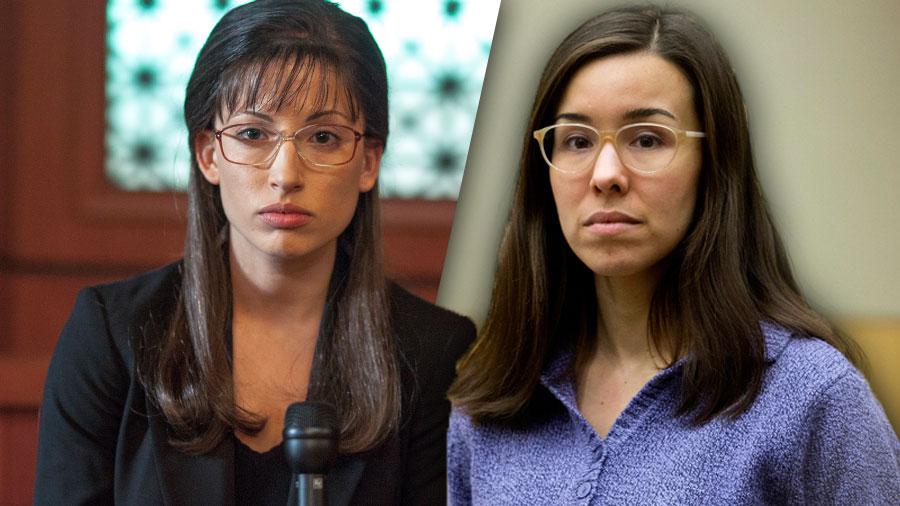 Jodi Arias was spared the death penalty after a jury in her second sentencing trial couldn't come to a unanimous decision.
Members of the jury panel are now blasting the female holdout, who refused to sentence the 34-year-old killer to death for murdering her boyfriend Travis Alexander—and they reveal a Lifetime TV movie may be to blame.
"Eleven of us strived for justice for Travis, but to no avail," one outraged juror said during a news conference today. "We absolutely thought the punishment should be death."
Article continues below advertisement
It was also revealed that the twelfth juror admitted she watched "bits and pieces" of Dirty Little Secrets, a Lifetime movie about Arias that first aired on cable in June 2013.
"I think she came in and expected to see a monster in there because of what she saw on TV and the news and when she came in and saw it wasn't," one juror said.
Another added of the lone holdout: "I feel that the one holdout had her mind made up from the beginning and the biggest thing that angered me was that she alluded that the death penalty would be a form of revenge."