Instagram Love! Jessa Duggar & Ben Seewald Share Sultry Kiss On Savannah Beach – Plus, A Tour Of Their Home!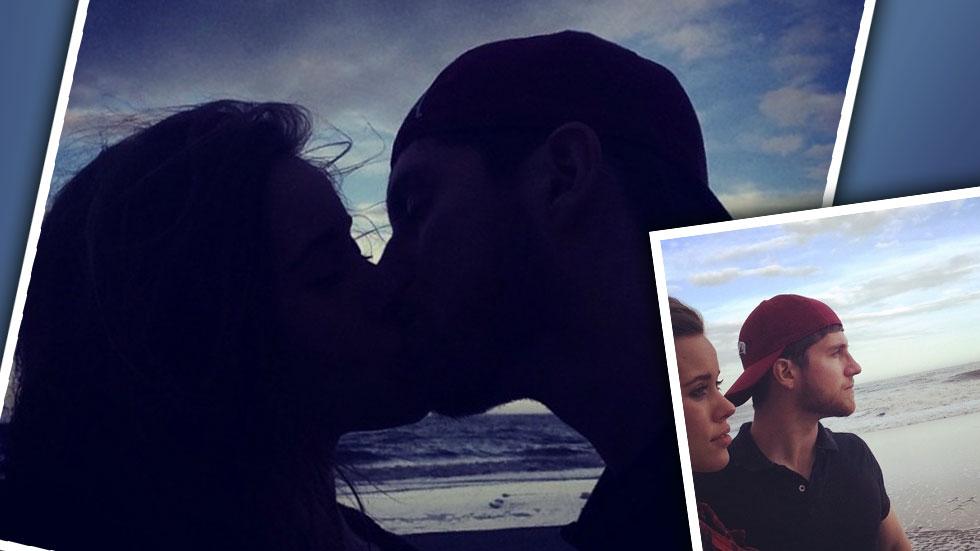 Instagram lovin'! Jessa Duggar (now Seewald) and hubby Ben shared an intimate moment on the sandy shores of Savannah...and shared it for everyone to see!
The 19 Kids & Counting stars are currently in Georgia for Jessa's Southern Women's Show appearance, in which she'll discuss childhood with her now famous TV family.
To add some pleasure to her business trip, Jessa brought Ben along for the ride, and the newlyweds took some time out of their jam-packed schedule to enjoy the sunset sites on Tybee Island beach.
Article continues below advertisement
https://instagram.com/p/z3YO7mjfsk/?modal=true
It didn't take long for the couple to share their photos on Instagram and Facebook, giving fans a front row seat of their ultra-romantic outing.
The reality stars left footprints in the sand, made heart shapes with their hands, and even shared an intimate kiss for the camera as the sun was setting.
https://instagram.com/p/z3Yj9BDfs8/?modal=true
Luckily, life at home seems to be just as exciting for the young couple, who tied the knot on November 1, 2014.
In a recent interview for People Magazine, the newlyweds gave fans a glimpse of their life as a couple, with an exclusive tour of their home together.
"Our house isn't really big, but hey, it's big on love," Ben told cameras as they pointed out knick-knacks, decorations and more.
Watch the Video on RadarOnline:
"We are thrilled to see what the future holds," Duggar and Seewald said of their marriage.
What do you think of Jessa & Ben's new home? Let us know in the comments below!