'I Am Going To Kill You!' FBI Files Reveal Secret Death Threats Against Actor James Garner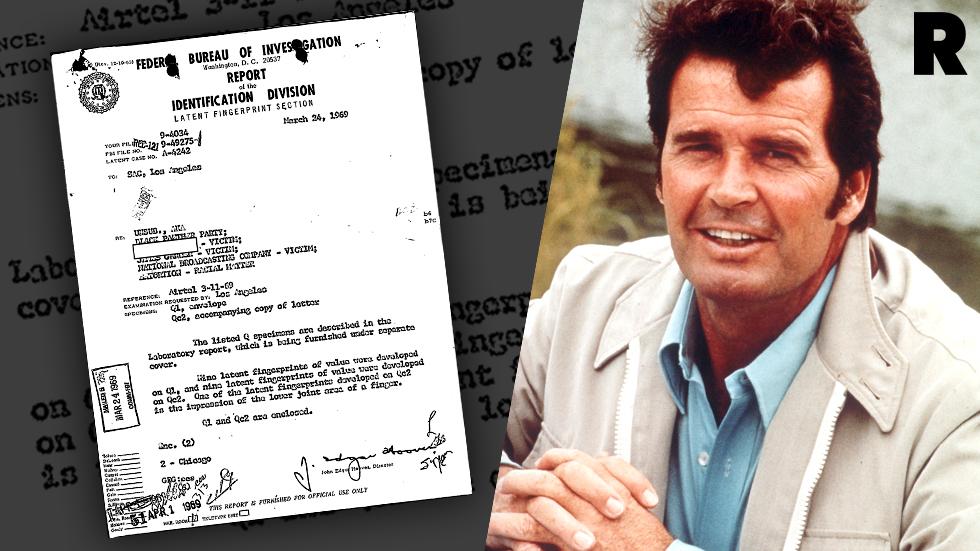 James Garner played many action-packed roles, but FBI files just uncovered by The National ENQUIRER suggest the late actor's real life may have been even more dangerous. According to the report, the actor was the subject of scary death threats — more than once!
An FBI dossier on Garner uncovered by The ENQUIRER revealed serious death threats, including one purportedly from the Black Panther Party in 1969. "That d*** honky James Garner can be dealt with too permanently," a letter signed by a Chicago member of the group wrote, in one example.
Article continues below advertisement
The letter threatened to "blow up the studio, killing enough honkies to make Hitler blush." That threat came on the heals of Garner's appearance in a skit with an unnamed black actress on NBC's Rowan & Martin's Laugh-In show.
An FBI field report concluded the writer of the letter, which Garner received on March 13, 1969, "should be considered dangerous." It prompted the FBI to work with local police to protect Garner when he visited Chicago days later. Agents never identified the person who sent the letter.
Years later, a 1983 death threat involved a man who demanded that Garner's TV character Jim Rockford — from the 1970s hit detective show The Rockford Files — help him track down an actress he was in love with. "If you don't help me I am going to kill you! That's laying the facts down!" the letter said. The man offered to pay for Rockford's help.
"Just because you can read my brain you probably are laughing at me because you think I am a nut," the man wrote. "Well let me inform you I am not crazy." Turns out, he likely was crazy. The FBI found him in a California prison for mentally ill inmates, where he was serving a prison term for bank robbery.
Luckily, none of the death threats ever came to fruition. In fact, it was a heart attack in July 2014 that killed Garner, who first found fame in the late 1950s playing Bret Maverick in the TV western Maverick. He was 86.