Family Leaves Gloriavale Cult That Shuns 'Evil' Outside World – Their Difficult Transition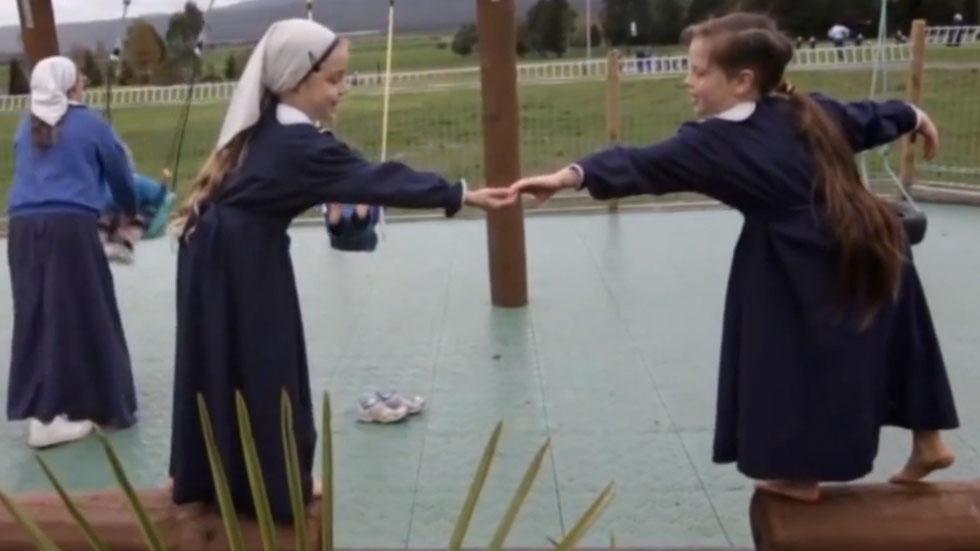 A religious cult that practices shunning the "evil" outside world vehemently defends their community after a family speaks out against the organization.
According to reports, James Ben Canaan, once a member of the Gloriavale Christian Community – which outfits its people in the same uniform and bans birth control –​ in New Zealand, made a sudden decision to take his wife and their 12 children out of the society.
Article continues below advertisement
Though the commune refuses to reveal any details regarding the family's departure, they did insist that it was "entirely Canaan's choice" to leave.
"We only want people who want to be here," Fervent Stedfast, a member since 1970, commented on the matter.
He added: "We're here simply and entirely because we want to be here."
And now, for the first time, the daughter of community leader Neville Cooper is speaking up on the matter, sharing her experience.
Miracle left the community with her husband and 10 children five years ago, and recalls having a difficult time integrating herself back into society.
Watch the Video on RadarOnline:
"Making a decision to come on the outside you leave with basically the clothes on your back," she shared.
"I think the biggest struggle is at our age – I was 45 – and to start life from scratch, normally you would have built up a life from a young age. The struggle is just so hard. You don't know any obligations to renting a home, opening bank accounts. You don't even have a birth certificate or driver's license – or any identity to even be able to do those things."
Miracle called Canaan immensely "courageous" for leaving Gloriavale, especially considering the difficult transitions ahead.
The community, founded in 1969, now has 500 members who call themselves "Hopeful Christians." But it has been revealed that leader Neville Cooper was convicted of sexual abuse in 1994 and spent 11 months in jail.
Perhaps Canaan wasn't feeling so hopeful after all.