Sidney Poitier Reportedly 'Utterly Disgusted' Over Former Friend Bill Cosby's Sex Abuse Scandal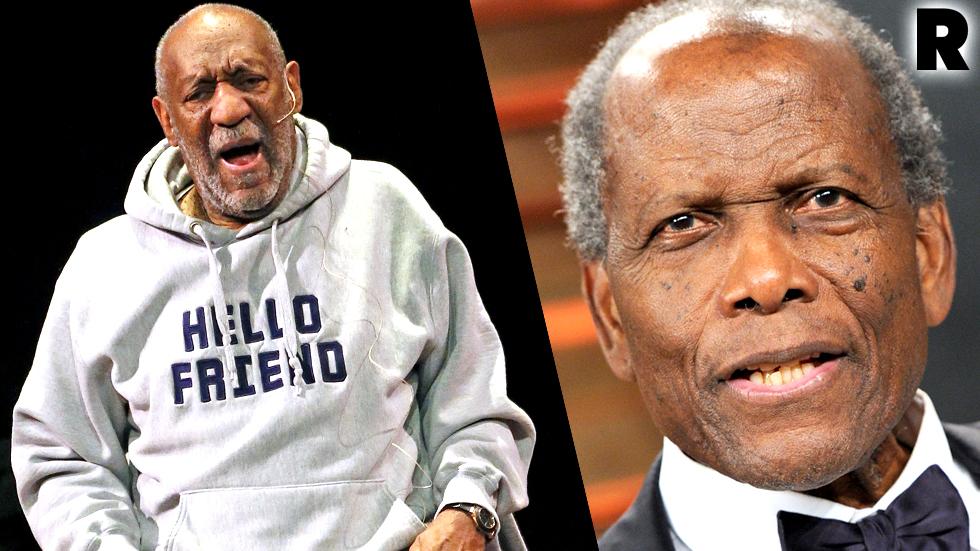 Screen legend Sidney Poitier is "utterly disgusted" with Bill Cosby after dozens of sex abuse allegations surfaced against his former co-star, a source close to Poitier told The National ENQUIRER.
"Look at Sidney Poitier — unblemished, untainted and distinguished," the Poitier insider said. "Look at Bill Cosby. Thirty women, they're not all lying."
Cosby accuser Joan Tarshis named Poitier when writing about visiting the set of The Bill Cosby Show in 1969. "He once introduced me to Sidney Poitier as 'Midget,' his pet name for me because I was 5-foot-3," she wrote. Tarshis has claimed that she was by Cosby in his nearby bungalow — claims Cosby has denied.
Article continues below advertisement
Poitier, 87, later co-starred with Cosby, 77, in comedies such as Let's Do It Again and Uptown Saturday Night before directing the comedian in the 1990 film flop Ghost Dad.
The recent claim by Cindra Ladd that she was by Cosby in 1969 also hits close to home for Poitier since he presented Ladd's husband — film executive Alan Ladd Jr. — with a Best Picture Oscar for producing Braveheart in 1996, the source said.
"I can tell you that Mr. Poitier is terribly disgusted by what Bill Cosby has done, and he feels sorry for him," the source told The ENQUIRER.
Poitier has always wanted audiences to understand that the moral men he's played on screen "weren't a far cry from the man he is off screen," the insider said. "Have you even heard of whispers about Sidney Poitier? He's dignified, and remains that way — which is why he will say nothing about Cosby."
For more on this story, pick up the latest issue of The National ENQUIRER, on stands now.