McNightmare! Patrick Dempsey's Ex Made Shocking Claims About Their Broken Marriage In Bombshell Divorce Papers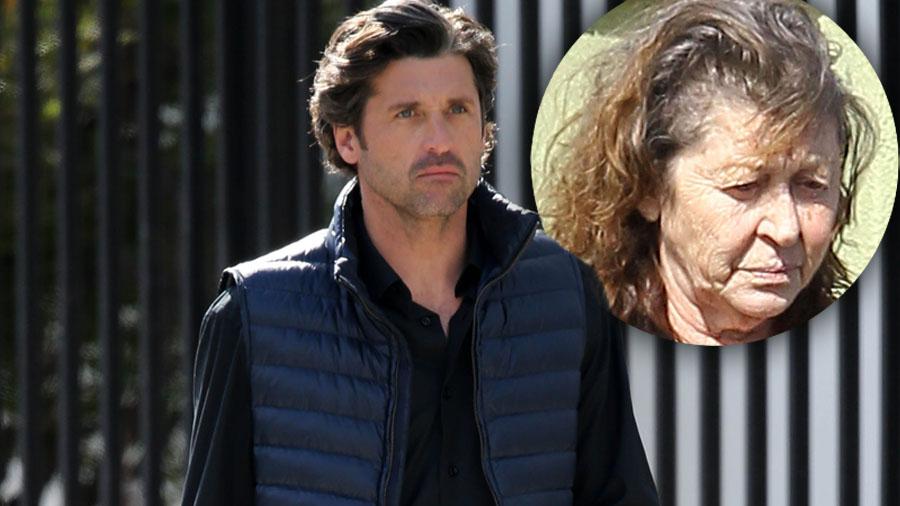 Patrick "McDreamy" Dempsey is currently embroiled in a divorce from his wife, Jillian Fink Dempsey. But RadarOnline.com can reveal that it's not his first. Dempsey's first marriage meltdown resulted in his ex-wife filing nasty divorce papers with shocking claims, and Radar has all the details.
Rochelle "Rocky" Parker, who was married to Dempsey in 1987 when he was 21 and she was 47, made outrageous accusations that came to light during their vicious four-year divorce battle.
Article continues below advertisement
In one "Declaration" that Parker filed in Los Angeles Superior Court and that The National ENQUIRER obtained, she wrote that she was "willing to put up with Dempsey's physical abuse" because she "loved" him.
She then laid bare her allegations against Dempsey. "The physical abuse included Respondent's breaking my finger when he rushed me to the van and closed the door on my finger," she wrote in legal papers.
"Also, while we were on the set of his 1987 movie Can't Buy Me Love, he beat me up because he claimed he 'wanted to see what it was like to beat up a woman!' I now suffer from arthritis in my hand from where Respondent injured me," she charged.
Parker alleged that while she helped him "get off drugs and alcohol," in return Dempsey drove her to see a shrink and ruined her health.
In court papers, she said: "During the marriage, I began seeing a psychiatrist on a regular basis, and I was placed on antidepressants and other prescription medications to help me function."
Article continues below advertisement
"I learned in therapy that my ill heath is due in large part to Respondent's physical abuse and mental cruelty to me," she continued.
The ENQUIRER reported that 49-year-old Dempsey's representatives first said Parker, now 74, filed false statements in the court papers. But then his team contacted her and obtained a statement from her saying: "In the heat of a divorce, sometimes people say things they normally wouldn't. I was advised to make these statements, but the statements of mental and physical abuse, as well as alcohol and drug use, are false."
However, when The ENQUIRER contacted Parker days before the statement was released, Parker stood by her claims, adding, "I don't know why I would put up with the violence and then protect him."
As for the battering she said he gave her on the set of Can't Buy Me Love, Parker said: "After that he never beat me up again."
"I don't know," she answered when asked why Dempsey would attack her.
All her statements were consistent with the charges she filed in the divorce papers (Dempsey was never charged with a crime of abuse.)
"I have no hard feelings about what happened," insisted Parker, whose divorce to Dempsey was finally granted in 1994. "I believe in forgiveness. It's the only thing that really heals us."
While Parker passed away in 2014, Dempsey's reps continue to deny her claims.