Exclusive
Selfie Shenanigans? Kim Kardashian Posts Years-Old Photo To Instagram As New — Did She Take It For Kris Humphries?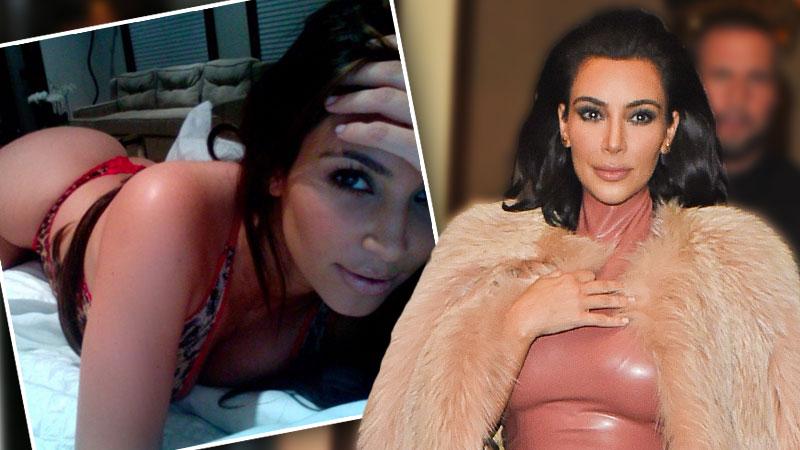 Kim Kardashian didn't get to be queen of the selfie without learning a few tricks along the way. In her latest instance of fudging the Instagram truth, RadarOnline.com can reveal she recently uploaded a sexy thong shot that was actually taken at least two years ago — and likely when she was dating Kris Humphries!
Kardashian uploaded the sexy pic on Thursday in celebration of reaching 27 million followers:
Article continues below advertisement
Kardashian was out partying in London at the time, making it unlikely she'd pose for the intimate pic. But there were other signs the photo was actually a #TBT.
Not only is her hair much longer in the shot, and her eyebrows a different shape, but the background of the photo appears to be identical to the bedroom in the Beverly Hills home she shared with Humphries, seen below:
Did she secretly take this photo for her then-boyfriend? Should husband Kanye West feel jealous about it? And what will Amber Rose think?
Or is Kardashian's #TBT no big deal? Let us know in the comments!