Team Apollo! Kenya Moore Rips 'Cold-Hearted' Phaedra Parks For Dumping Convict Hubby Nida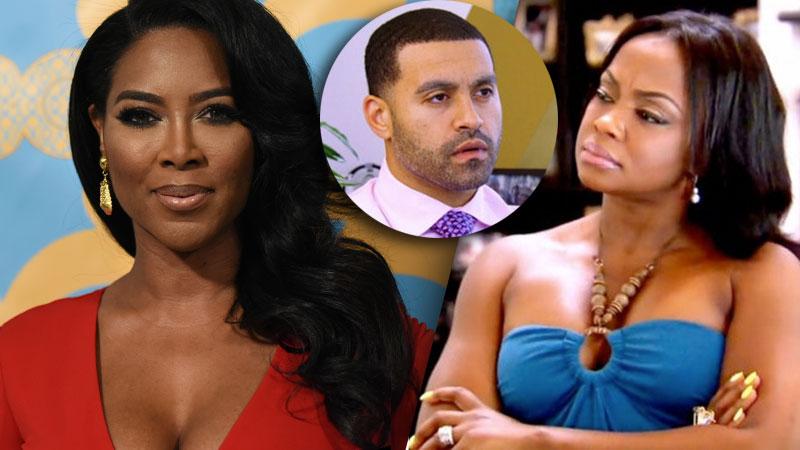 Kenya Moore is taking sides in the split between Apollo Nida and Phaedra Parks, and it's no surprise whose team she's on! The Real Housewives of Atlanta star ripped into her co-star in her latest Bravo blog, calling Parks' attitude towards her husband "unbothered, stoic, cold-hearted, and condescending."
As Nida's jail sentence is set to begin on the show, viewers have seen him and Parks caught in conflict after conflict, and Moore says she is supporting the convicted criminal over his wife.
Article continues below advertisement
"It was very uncomfortable to watch them," Moore wrote about the fighting pair. "No one wants to witness the demise of a marriage when there are children involved. Phaedra appeared unbothered, stoic, cold-hearted, and condescending."
And why the animosity? It's all personal with Moore.
"The truth is and remains that they each have said malicious and hurtful things to me to cause public humiliation and disrepute. However, I find myself more empathetic toward Apollo, because the difference between Phaedra and Apollo is that Apollo had the decency to apologize to me for what he had done to me," she claimed. "He showed contrition for his smear campaign and Phaedra has not."
Moore, who famously fought with Porsha Williams at the reunion episode, blames Parks for not apologizing to her.
"She is seemingly proud of what she did to me and has no remorse. Therefore, when I witnessed all the accusations about him threatening to burn the house down, having punched holes in the walls (which we did not see), and her mother stating she doesn't want to come home and find 'everybody dead,' it seemed to me like another one of her smear campaigns, thereby making it easier to defend the cheating allegations coming down the pike sic."
Are you Team Kenya, Team Phaedra or Team Apollo? Sound off in comments below!​