Emotional Julie Patz Testifies About 'Last Time' She Saw Her Missing Son Etan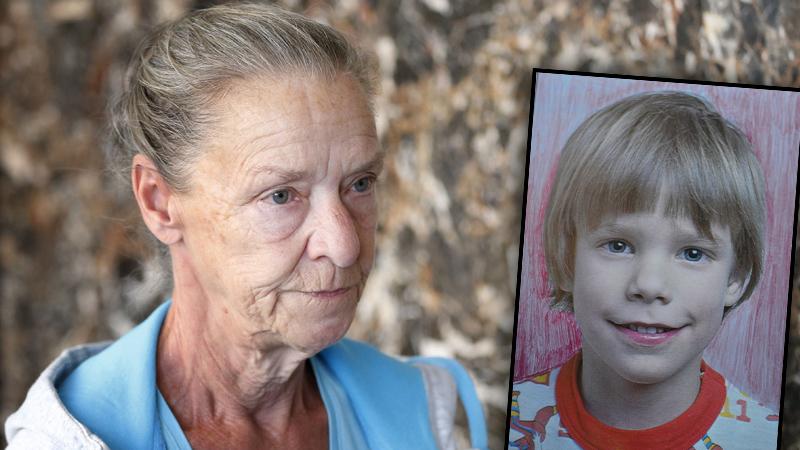 The murder trial of Pedro Hernandez, the man accused of kidnapping and murdering 6-year-old Etan Patz in New York City, continued today with emotional testimony from the child's distraught mother.
Julie Patz, 72, recalled for the Manhattan Criminal Court how on May 25, 1979, she allowed Etan to walk to the bus stop by himself in Soho, their downtown Manhattan neighborhood.
"That was the last time I saw him. I watched him walk one block away," she said of her child's first solo walk to the stop. "I turned around and went back upstairs and that was the last time."
Article continues below advertisement
Hernandez was working in a local store near the Patz's apartment during that period, and he later recalled in a videotaped confession how he had lured the young boy into the store's basement and choked him to death. The boy's body has never been found.
Etan was "totally outgoing and trusting of everyone — totally nonjudgmental about people," explained his mother from the witness stand. "Everyone that he met once was his friend and was a nice person."
Patz broke down into tears when she recalled for the court the time following Etan's disappearance. "I don't remember a thing about that night and the next day, quite honestly," she said, adding she felt sick throughout those terrible hours.
She also grew distressed when revealing how hard the decades have been on the family since they lost Etan. "My daughter Shira and my son Ari, this has been almost their entire lives," she said. "It's very difficult to continuously try to regain a sense of normalcy in your daily life while everything is constantly being pulled out from under you with new developments in the case, new leads or whatever."
Article continues below advertisement
Donna Cornachio, a Columbia University journalism professor, who was helping Etan's mom run her daycare the day the boy went missing, also testified. Cornachio revealed how her friend went into a panic and kept repeating: "Etan should be home by now. Etan should be home by now."
As RadarOnline.com reported, Hernandez was arrested after he admitted to killing the boy in 2012, but he has pleaded not guilty to the murder, insisting that his past confession to the crime was make-believe.
Prosecutors said that a number of clues tie Hernandez, 54, to the crime, including a confession he made in a prayer group during the 80s admitting he'd slaughtered a child, according to his brother-in-law Jose Lopez. Hernandez allegedly also told another prayer group peer that he'd molested a boy before murdering him. And Hernandez's ex-wife once found a photo of the missing boy in a keepsakes box the former bodega worker owned.
Stay with Radar for more developments in the case.