Duggar Snow Day! Jessa & Husband Ben Seewald Go Sledding With The Family – Their Winter Mix Pics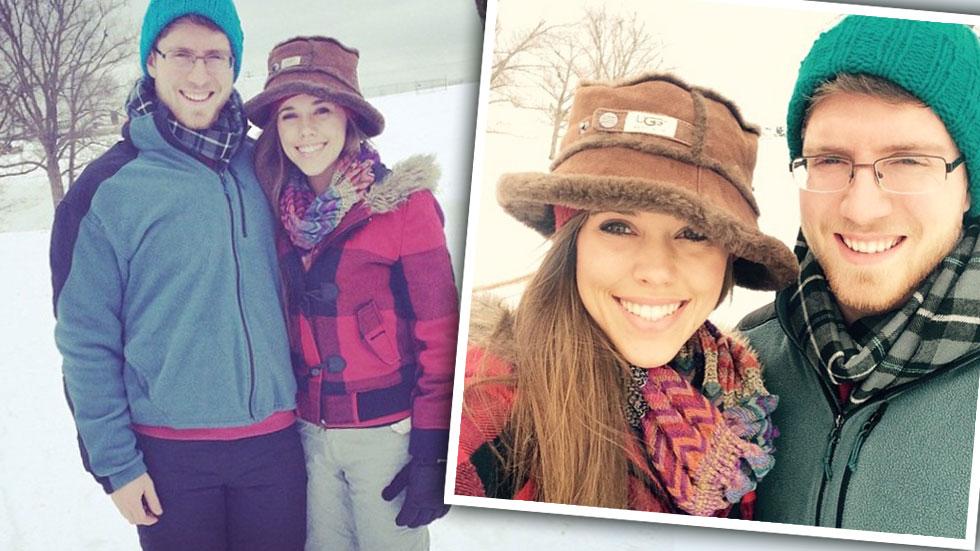 Family sledding affair! The Duggars woke up to a winter wonderland Monday morning, following a storm that began Sunday night.
To celebrate the rare occasion – in Arkansas at least – Jessa and Ben Seewald grabbed a pile of old campaign signs and went sledding on the hill in front of the Duggars' house.
Jessa shared their fun with fans via Instagram, posting a sweet selfie with her hubby.
She captioned the photo: "First (and probably the only) snow day of our Arkansas winter! Time for some sledding with my man!"
Article continues below advertisement
http://instagram.com/p/zLRjPkjfi_/?modal=true%3B%20http%3A%2F%2Finstagram.com%2Fp%2FzLXMCkDfvk%2F
Ben also joined in on social media, sharing a glimpse of their flurry-filled day.
He captioned: "Enjoying our little winter wonderland today! Snow doesn't last long here in AR, so we're taking it in while we can!"
http://instagram.com/p/zLUFZZAJmO/
The couple, who have turned heads for their over-the-top public displays of affection in the past, beamed in the photos, taking in every bit of the winter wonderland around them.
It's clear the honeymoon phase won't be over for a while — after tying the knot Nov. 1, the happy couple have been a constant ball of couple love ever since.
Happy snow day!