Jill's Sex Life, Jessa's Wedding & Josie's Medical Crisis—What To Expect From The '19 Kids & Counting' Season Premiere!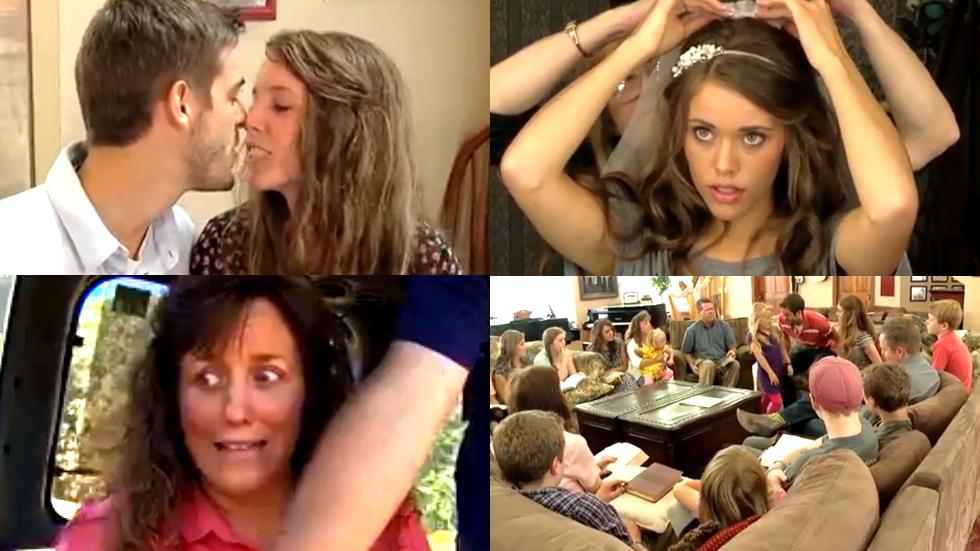 "With 19 kids there's just a lot going on all the time," says Michelle Duggar—and fans are getting a sneak peek of exactly what she means in a new clip for the upcoming season premiere of 19 Kids & Counting.
The TLC reality show, which debuts on Tuesday, Feb. 17, will show how 23-year-old Jill Duggar broke the news that she and Derick Dillard, 25, are expecting a baby this spring.
"Yesterday, I kind of took something, stole something," she tells her shocked parents, Michelle, 48, and Jim Bob, 49, and the rest of her gathered family in the clip.
Article continues below advertisement
The show will also have some dramatic moments, including when 26-year-old Josh Duggar and his wife Anna struggle to deal with a medical crisis involving their fourth child Josie, who is rushed to the hospital after suffering seizures.
"Josie seized 15 minutes before the paramedics got into the house and then kept seizing the whole way here," Jana, 25, reveals.
The season premiere of 19 Kids & Counting airs on TLC on Feb. 17 at 9 pm.
WATCH A CLIP OF THE SEASON PREMIERE