Brooklyn Woman Shares Hilarious 'Crazy Jewish Mom' Messages – Becomes Instagram Sensation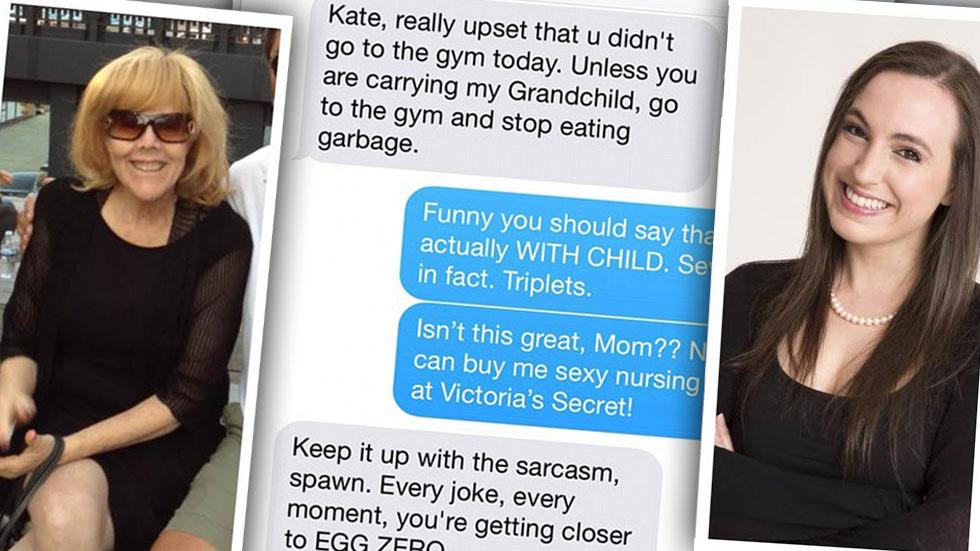 Chances are mother knows best, but what about Crazy Jewish Mom?
Kate Siegel, associate producer at Condé Nast and Brooklyn resident, has become an Instagram hit after creating an account that documents all of the hilariously blunt and outrageous text messages she receives from her Jewish mother.
She has (appropriately) titled the page as "Crazy Jewish Mom."
Since she created the account, the 26-year-old has gained close to 300,000 followers.
Article continues below advertisement
"I started this project because my friends always laughed at my mom's texts," Miss Siegel told Yahoo Parenting. "I'm an only child so I get all my mom's attention."
Her mother, who prefers to remain anonymous, lives in New Jersey with Siegel's father. She constantly attempts to set her daughter up on dates with Ivy League suitors, even though Siegel already has a boyfriend. Siegel's mom refers to her daughter's boyfriend as "Superjew" – an indication of her impatience over his inability to propose.
Despite all the antics, Siegel thinks her mother is nothing but entertaining. "I find the neuroses amusing, and I know it all comes from a place of love. I think it's hilarious, and it does not bother me at all. Even the most outrageous stuff comes from a place of love and with humor."
From impersonating her daughter on dating websites to warning her that a sex offender has moved into her neighborhood, Siegel's mom assures everyone it's all with her daughter's best interest at heart.
"What can I say? She's an only child and I am always trying to help," Siegel's mother said. "I love her more than anything. We are very, very close. We over-share."
Looks like mother really does know best!