Exclusive
It's Happened Before: Police Report Details Shocking 1976 Car Crash Death Of Bruce Jenner's Teen Brother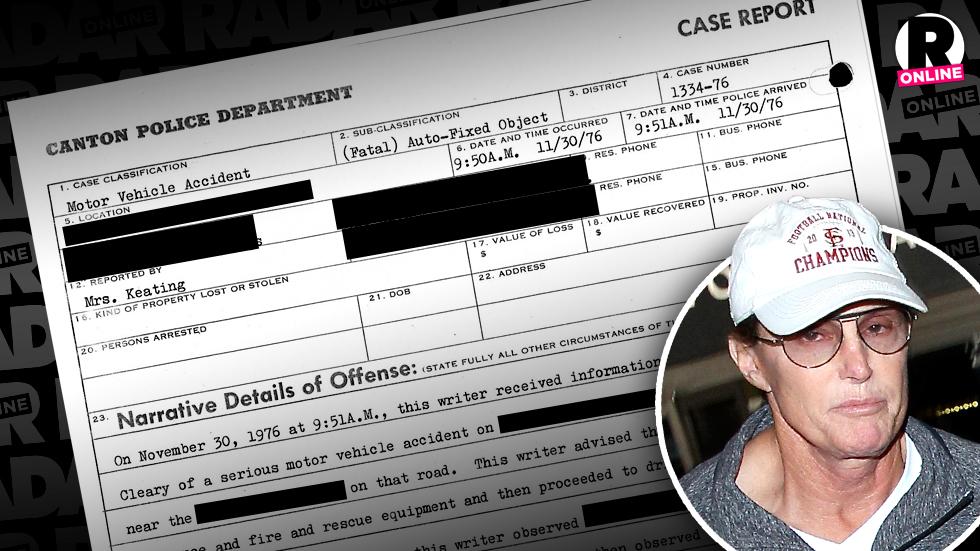 RadarOnline.com has uncovered the police report and new details in the tragic car crash death of Bruce Jenner's younger brother.
As Radar reported, Harold "Burt" Jenner was just 18 on November 20, 1976, when he got behind the wheel of a silver Porsche, which was gifted to his older sibling after he won the decathlon gold medal at the 1976 Olympics.
The then 27-year-old sports champ had agreed to lend the vehicle to his brother around 9:30 that fall morning so he could get gas and run to the store near the family's home in Canton, Connecticut.
Article continues below advertisement
According to the police report, just before 10 a.m. officers found the teen's body 90 feet away from the vehicle after it had slammed into a telephone pole, resulting in "extensive damage to the front portion of the car. The "right passenger door had been ripped off."
Officers attempted to save Jenner, administering first aid before noticing that there was a second victim, 16-year-old Judith Hutchings, who had also been thrown from the car.
"It was apparent from pieces of blood and hair clinging" to a nearby rock "that her head had struck same rock after impact, causing severe head and brain damage," reads the report.
Nellie Humphrey, who lived near the scene of the accident, witnessed a sports car "pass her home at a very fast rate of speed." She then described how "all the windows in the…house shook" and she "heard what she described as a dull thud."
The police report notes that Jenner "died at 2:55 p.m." — nearly five hours after the crash.
As Radar reported, the elder Jenner's recent car crash on a Malibu highway this month has brought back the painful memories of his brother's death nearly 40 years ago.
"Bruce is still haunted by the horror of that, and this new crash has only made that horror worse," a source said.