'Brady Bunch' Star Maureen McCormick Reveals Her Troubled Past: Drug Addiction, Eating Disorders & Depression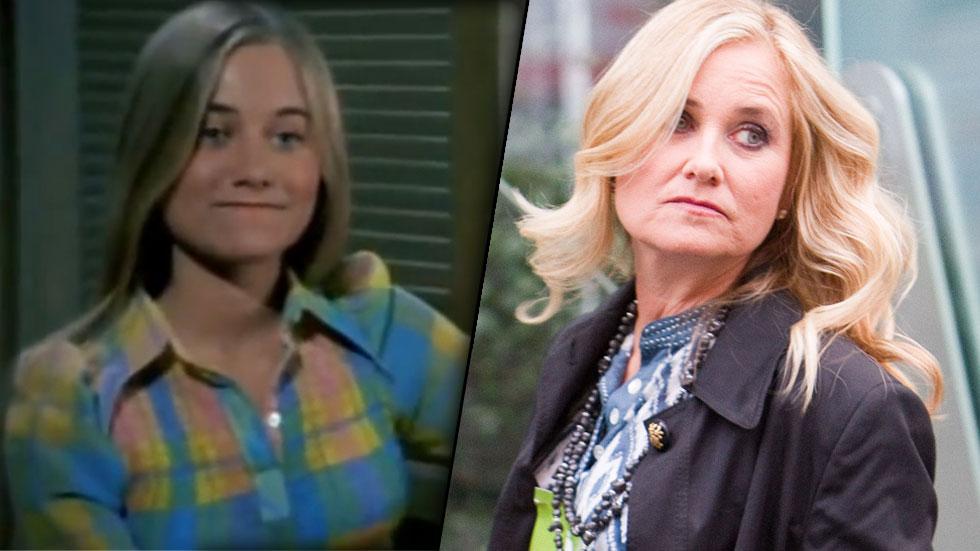 Marcia, Marcia, Marcia! Or, not so much.
Maureen McCormick, who played Marcia on iconic show The Brady Bunch, recently revealed just how troubled her past was in a new memoir.
In her tell-all book, Surviving Marcia Brady and Finding My True Voice, the now 58-year-old shares her struggles with a cocaine addiction, trading sex for drugs, eating disorders, abortions and the shocking news that her grandmother died of syphilis.
Article continues below advertisement
The former poster child of American admits that she was nothing like her goody-goody character Marcia Brady, and she fell into addictive behavior at the young age of 18.
"I sought refuge in seemingly glamorous cocaine dens above Hollywood," she wrote. "I thought I would find answers there, while in reality I was simply running farther from myself. From there, I spiraled downward on a path of self-destruction that cost me my career and very nearly my life."
As she fell deeper into drug usage, McCormick admits she once had sex with a cocaine dealer in exchange for drugs.
"If there was coke, I had to stay up and do every last flake even if it meant going without sleep for days," she wrote. "Nothing else mattered."
Amid her addiction, McCormick also learned that her grandmother had died in a mental institution after battling syphilis and that her own mother contracted it in utero. Despite her mother being treated to prevent passing the disease on, McCormick suffered from severe anxiety and depression because of the news.
Article continues below advertisement
The pressures of Hollywood would soon take a toll as well, causing McCormick to develop bulimia in order to keep her "perfect" figure in tact.
Her addiction also led to several unwanted pregnancies.
"I was 18, 19 and 20 when I had each abortion," she recalled. "It shows how careless I was. It shows what drugs did to me and how far I went."
But all that's changed in her mid-life. McCormick eventually went to rehab and credits meeting husband Michael Cummings, who she married in 1985, with turning her life around.
The couple has one daughter together, Natalie, who is 25.